Apple and Rice Porridge
By Nmami Agarwal 16-Nov 2021 Reading Time: 1 Mins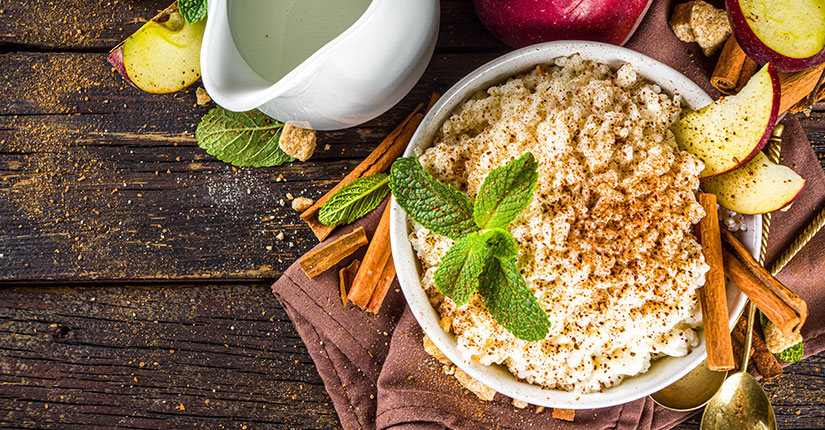 Apple and Rice Porridge is an amazing dish to enjoy during breakfast or lunch with your family and friends. Made with goodness of apple it is perfect dish to be tried upon which can be prepared instantly too.
Nutritional Benefits:
Apples can do a lot for you and your body, because of their fibre and flavonoids. They are low in sodium, cholesterol and are a good source of Vitamin C and fibre.
Ingredients
15 grams rice powder
2 cups water
30 grams apple
¼ teaspoon cinnamon powder
¼ teaspoon ginger powder
¼ teaspoon vanilla extract
1 teaspoon coconut sugar
Calorie Count
Calorie = 125.5 Kilo calories
Protein = 1.4 grams
Carbohydrates = 9.8 grams
Fat = 4.5 grams
Method:
Firstly, wash the apple and cut it into pieces.
In a blender, blend the apples and keep them aside.
Now in a pan add water and let it simmer for few minutes.
To this water, add rice powder and mix it well to adjust the consistency. Then add apple mixture.
Now add cinnamon powder, vanilla extract, coconut sugar and ginger powder.
Let it cook for few minutes.
Serve.
Over to you:
Try this easy and simple recipe which can be prepared easily during any time of the day.