Ranch Chickpeas
By Nmami Agarwal 10-Nov 2020 Reading Time: 1 Mins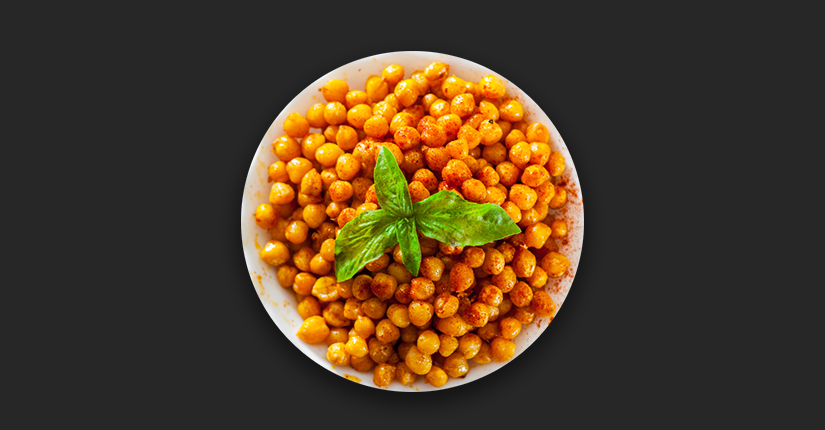 Ranch chickpeas are super crispy and undoubtedly an addictive snack. They are so much better than the fried packet of chips. They provide both taste and nutrition when consumed. They can be packed in airtight boxes for storage and can be grabbed for those movie nights or picnics.
Nutritional Benefits:
Chickpeas offer a variety of health benefits, such as improving digestion, reducing the risk of diseases and helps in weight management. They are also high in protein that is an excellent replacement for meat.
Ingredients:
20 grams chickpeas
1 teaspoon olive oil
1 teaspoon ranch dressing
Per Serving:

Nutrition Info
Amount
Calories
80 kcal
Carbs
6 grams
Protein
1.9 grams
Fats
5.6 grams
Method:
Start by preheating the oven to 200° C.
Take a large baking sheet and spread dry chickpeas over it.
Bake them for about 30-35 minutes.
Toss them out of the oven to a bowl and sprinkle the oil and ranch seasoning.
Then bake again for about 5 minutes or until they are crisp.
Serve and enjoy.
Over to you:
These easy to prepare ranch chickpea snacks perfect grab on snack and is loved by kids. So next time choose healthier options over the fried ones and stay healthy!