Dark Chocolate Coated Strawberries
By Nmami Agarwal 09-Oct 2020 Reading Time: 1 Mins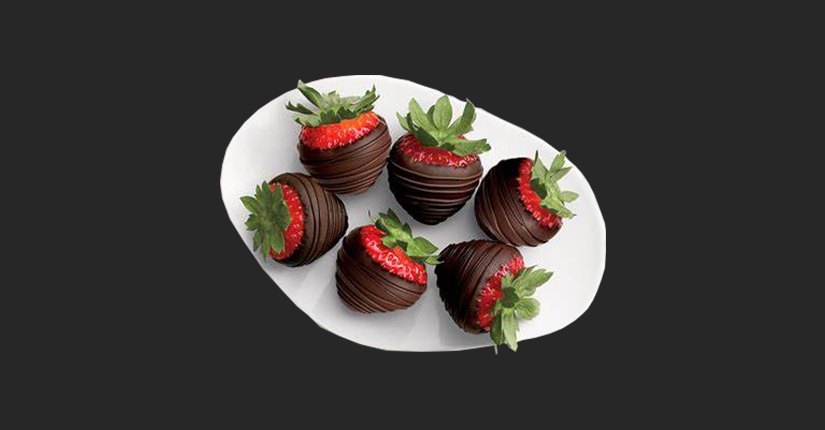 Every one of us go through sudden sugar crush and end up gulping on super sweet desserts with no health benefits. But what about this Dark chocolate coated strawberries which is loaded with nutritional benefits of strawberries and dark chocolate alongside providing you with an ultimate healthy treat.
Nutritional Benefits
Strawberries are a good source of Vitamin C and E which act as antioxidant and are good for skin. Dark chocolate is rich in antioxidants and also in minerals like iron, magnesium and zinc.
Ingredients:
40 grams strawberries
20 grams of dark chocolate
Per Serving:

Nutrition Info
Amount
Calories
123.8 kcal
Carbs
14.2 grams
Protein
1.2 grams
Fats
5.7 grams
Method
Wash the strawberries thoroughly and dry them using cotton cloth.
Place the chocolate bowl in microwave until a texture of sauce is formed.
Then dip the base of these strawberries, so that the chocolate is coated evenly.
Spread these chocolate coated strawberries on tray and put it into the refrigerator.
Serve chilled.
Over to you
So enjoy this healthy, chunky and delightful Dark chocolate coated strawberries and relish the flavor during any time of the day.