Katy Perry is an Avid Believer of Meditation
By Nmami Life Editorial 21-Feb 2020 Reading Time: 4 Mins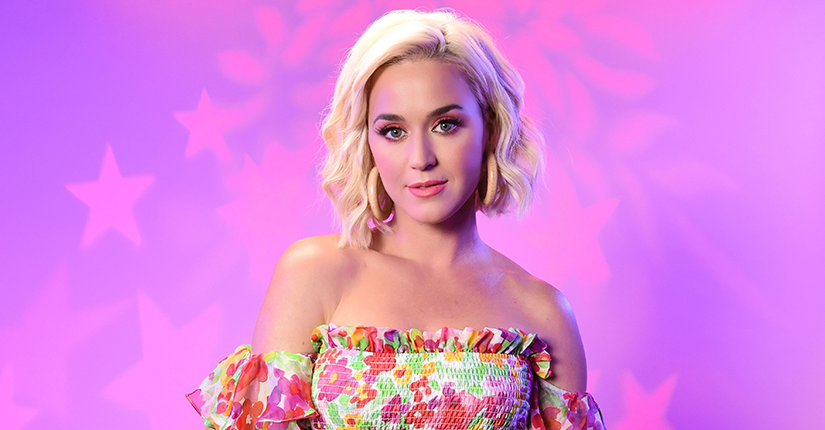 Katy Perry, the American singer and songwriter confessed about her being an avid believer of meditation. Katy Perry considers meditation as an escape to negativity. She told the reporters, "I believe in therapy, I believe in meditation, I believe in self-care, I believe in taking stillness of my time". She mentioned that she loves doing Transcendental meditation (TM), a silent mantra meditation that helps manage anxious thoughts. TM has helped her overcome her jetlag and has been a life-changing process. She then tells about how someone once told her that "nobody can ever make you believe something about yourself that you don't already believe about yourself," which was life-changer for her. In an interview with Vogue, she told about her secret of maintaining the energy that is 20 minutes of daily meditation practices. Meditation has helped her overcome all the negativity people threw on her, it made her mentally strong so she could get through the hard phase.
Let us get you familiar with some of the major important outcome of meditation, read ahead:
Stress reduction: When it comes to stress buster, there is nothing like meditation. Meditation helps in relaxing the nerves of our mind and calms them which helps in overcoming depression, and anxiety. Meditation can also reduce stress-triggered medical conditions.
Positive Mindset:

If a person is always in a lot of stress and is surrounded by negative thoughts, he/she is destined to doom. The power of negativity holds the power to destroy a person to the fullest. So to avoid it, one should opt for meditation which gives out positive energy and helps a person in living a healthier and happier life.

Increases attention span:

Meditation helps in increasing the strength and endurance of our attention. Mindfulness meditation helps a person stay focused on the work and pay the utmost attention to it. Meditation helps in remembering things in a better way.

Improves functioning of the brain: If you practice meditation you might feel fresh and active all the time because mediation helps in releasing all the tiredness in a person and make them pro-active throughout the day.
May help in controlling blood pressure:

Meditation not only helps in improving mental health but also on physical health. Meditation helps in relaxing the nerve signals that coordinate the heart function and reduces tension in blood vessels. Regular meditation can help someone overcome the problem of high blood pressure.
Over to You
You can see how Katy Perry took the path of meditation once and her life changed for better. Doing meditation is not a big task and one can always do something to make his/her life better. It will make you a better person and will do good to you, try doing it for a while, you'll feel happy. Meditation can do wonders and to experience them you'll have to do it yourself. Meditate and lead a happier life!