Shilpa Shetty Shares Her Mantra about How Women Can Shed Weight Post-Pregnancy
By Nmami Life Editorial 20-Aug 2020 Reading Time: 5 Mins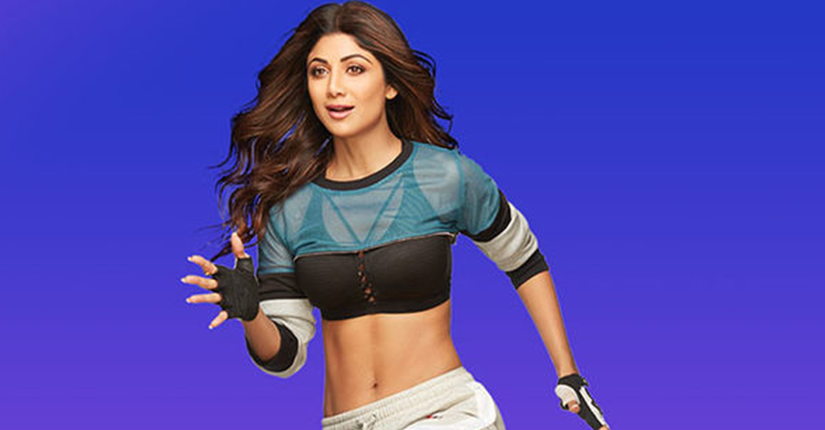 Shilpa Shetty is well known for her fitness and exercise regime and the actress always remain forward when it comes to inspiring her followers in the lane of fitness and health. Be it motivational videos, informative captions or introducing health and fitness application- the actress always comes up with new and unique ways to tell her fans about the importance of exercise to build good health and is surely a motivation of millions of people out there!
The actress recently talked about the post-pregnancy weight gain and how a woman can lose it in a healthily way. She said, "Weight gain during pregnancy is a natural process, and you must take your time to shed it because you're also nursing the baby. If your busy day as a new mother doesn't allow you the time to exercise, it's still possible to lose 75 per cent of your weight just by following a balanced diet. But aim for it only after the first four months of delivery."
This phase is extremely important for women and hurrying upon shedding the weight loss process post-pregnancy can easily take a toll on the women's health while taking them close to various injuries. During the pregnancy, the body suffers from various major transformations- shedding weight and coming back in your original shape and size is something that requires time and patience.
A high-intensity exercise regimen directly after the pregnancy can sometimes create various health complications like back pain, leaky bladder, pain in the body while giving time to your body and preparing it for the physical exercises can help you in healthily losing weight while decreasing the risk of various injuries, pains and discomforts. Make sure that you seek the advice of a doctor before indulging yourself in a fitness routine post-pregnancy.
A well-balanced diet mixed with some low-intensity activities in the starting months after pregnancy gives your proper stamina, energy while helping you in losing weight healthily. Proper nourishment is extremely important after pregnancy as it keeps your energetic, boost your sleep and assist in the regulation of hormones while making you fit and fine.
Here are some pointers that you should definitely abide by while starting with your fitness regime after pregnancy.
Take time to warm up and cool down

Don't hurry up and force your body to do more, just begin with a slow pace and increase gradually

Don't forget to hydrate yourself

Evaluate your pelvic floor

If you are breastfeeding, make sure to use always use a supportive bra

Rest up when you feel tired and don't push a lot in the beginning

If you feel any uneasiness, it is better to discontinue
Footnote
The actress gives wise words of wisdom to the women who are trying to lose weight after pregnancy. Build yourself every day but in a safe and sound manner. Keep your pace low in the beginning and stick to a healthy and well-balanced diet no matter what! Just keep going but don't burden yourself!