Low-Carb Healthy Rice Substitutes That You Should Definitely Check
By Nmami Life Editorial 07-Oct 2020 Reading Time: 4 Mins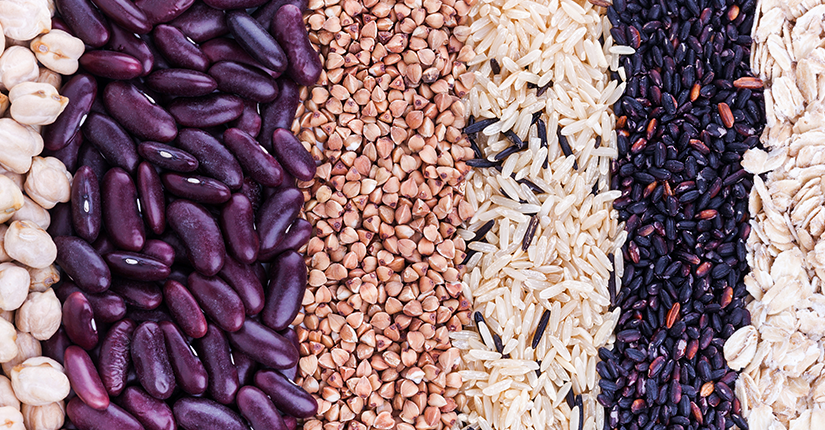 Rice is a perfectly delicious and easy to make dish and has become the main part of our diet. But consuming rice comes with some cons and can hamper the weight loss goals as rice is rich in starch. If you are someone who wants to eliminate carbs from your diet then swapping rice from some low-carb substitutes is all you need. For those who cannot live without rice, here are some healthy rice substitutes that you should definitely incorporate in your diet.
Take cabbage and chop:

Cabbage recently turned into the rice and is a versatile pick for those who want to cut carbs but always need some rice with their meals. Cabbage is filled with Vitamin C, K and is extremely less in calories, promotes fullness and can help you in meeting your weight loss goals. Moreover, it also helps in building your bones stronger while increasing the flow of blood in the body.

Quinoa:

Quinoa is obtained from the seed of a plant and has a grainy texture. Quinoa has gained much momentum in recent years due to its rich nutritional profile. Replacing your rice from quinoa is a versatile choice as quinoa is rich in protein and is low in calories and can blend well with any veggie. This extremely low carb replacement of rice not only keeps a check on your weight but also provide you with essential nutrients and all 9 amino acids for the smooth functioning of the body. 

Shirataki Rice:

Shirataki rice is one of the well-known replacements of rice in Asia. Shirataki rice is extremely low in calories and holds 97% of water 3% of fibre and can keep your body fit and fine. Fibre known as glucomannan is found in this type of rice that can boost your overall health without packing carbs in your body.

The grated cauliflower: Diced cauliflower is another humble substitute for rice as it is filled with nutrients and looks exactly like rice. Diced cauliflower is extremely low in calories and can easily be prepared in just a few minutes. Cauliflower is high in fibre and antioxidants, keeps you feel fuller and helps you in losing weight. All you have to do is just grate some cauliflower well and mix it with some veggies and your wholesome meal is all set!
Footnote
Try these above-written substitutes to put the equally delicious and healthy replacements of rice on your plate. Do let us know which one is your favourite and share this article with all the rice-lovers out there who are still finding ways to cut rice from their diet without cutting its aroma and zest.