Ginger Peach Cooler
By Nmami Agarwal 11-Nov 2020 Reading Time: 1 Mins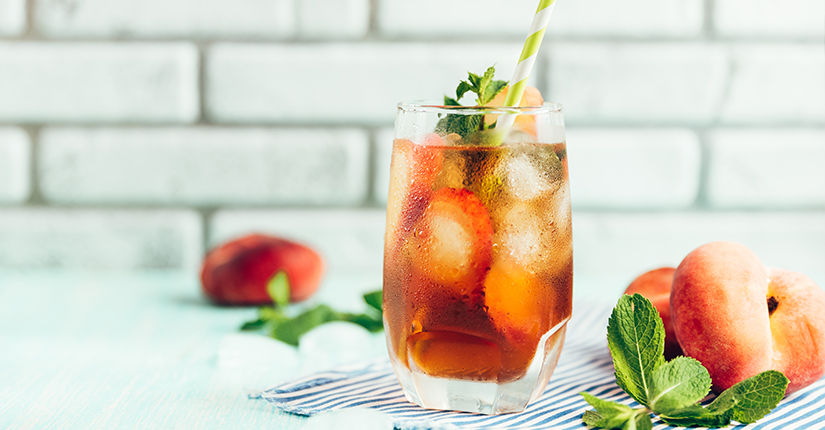 This Ginger peach cooler is a super healthy and refreshing drink to sip upon which provides your body with ample benefits.
Nutritional Benefits:
Peaches are also highly rich in antioxidants, vitamin A, vitamin C and minerals like Potassium, manganese. Peaches are said to be a fruit which aids digestion, is good for your heart and is good for your skin. It also is said to reduce the symptoms of any allergies. On the other hand ginger is known for its anti-viral, anti-bacterial properties.
Ingredients:
20 grams peaches
2.5 grams Grated ginger
1 teaspoon lime juice
Ice for serving
Per Serving:

Nutrition Info
Amount
Calories
14 kcal
Carbs
3.2 grams
Protein
0.4 grams
Fats
0.4 grams
Method:
Place peaches along with ginger into a sauce pan.
Cook for few minutes until peaches are pulpy and broken down.
Add lime juice and water to adjust consistency.
Blend this mixture in a blender.
Fill the glasses and serve chilled garnished with ice.
Over to you:
So try this Ginger peach cooler at home and sip upon an amazing flavor along with the dose of health and nutrition.