Street Corn Salad
By Nmami Agarwal 14-Nov 2020 Reading Time: 2 Mins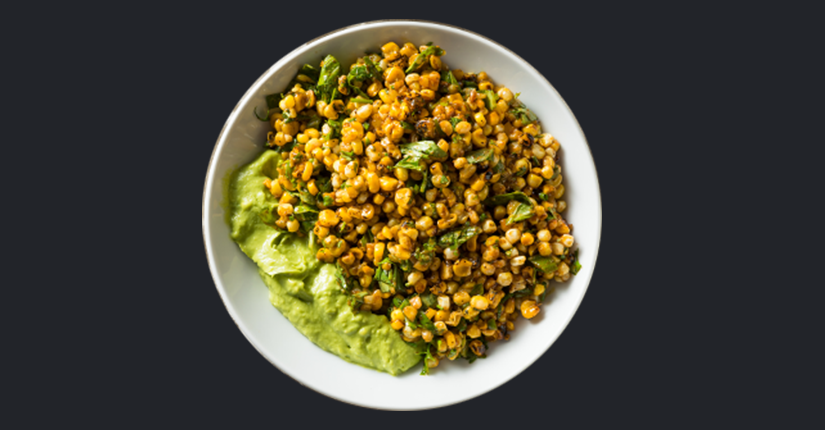 This Street corn salad is an amazing side dish to be tried upon for this summer season! It is Light, spicy & bright salad to be tried upon.
Nutritional Benefits
Corns are rich in dietary fiber, Vitamin B12. They are also fair source of folic acid and iron, thus help in production of red blood cells
Ingredients
30 grams fresh corn
20 grams finely chopped onions
10 grams hung curd
1-2 garlic clove
Dash of olive oil
1 tsp Lime juice
1 tsp dried oregano
1 tsp chilli flakes
Salt and pepper as per taste
Per Serving:

Nutrition Info
Amount
Calories
82.5 kcal
Carbs
36.9 grams
Protein
1.4 grams
Fats
5.8 grams
Method
Preheat a griller and grill the corns with a dash of olive oil for about 2-3 minutes.
Then take a large bowl and mix hung curd, lime juice, chopped garlic and salt and pepper as per taste.
Then add corns and finely chopped onions into it and stir them to coat.
Season with oregano and chili flakes and serve.
You can also refrigerate it and serve it in form of a cold salad.
Over to you
Try this amazing and creamy version of your favorite corns along with your breads or soups or as a side dish along with main course.