Strawberry Milkshake
By Nmami Agarwal 26-Jun 2021 Reading Time: 1 Mins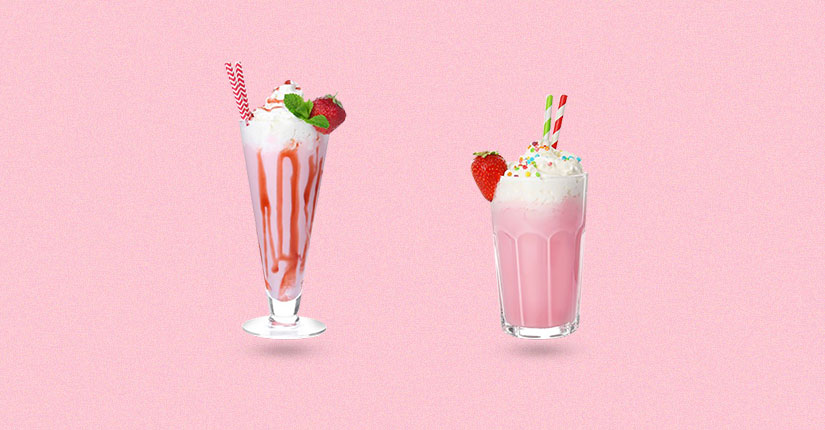 Strawberry milkshake is an amazing drink to try upon. It is very filling and is full of nutrition. This drink can be a healthy swap to all those aerated drinks and juices available in the market.
Nutritional Benefits:
Strawberries are a good source of Vitamin C and E which act as antioxidants and are good for skin.
Ingredients:
20 grams of strawberries
½ teaspoon vanilla extract
½ teaspoon chia seeds
150 ml of milk
Calorie count
Per Serving:

Nutrition Info
Amount
Calories
87.7 kcal
Carbs
5.1 grams
Protein
5.6 grams
Fats
4.6 grams
Method:
Place all the ingredients into the blender and blend for few minutes until all ingredients are mixed and blended into a smooth paste
Serve immediately.
Over to you:
So sip on this amazing strawberry milkshake and curb your sweet cravings with freshly made smoothie enriched with the health benefits of strawberries.