Saffron and Cumin Seed Cracker
By Nmami Agarwal 08-May 2021 Reading Time: 2 Mins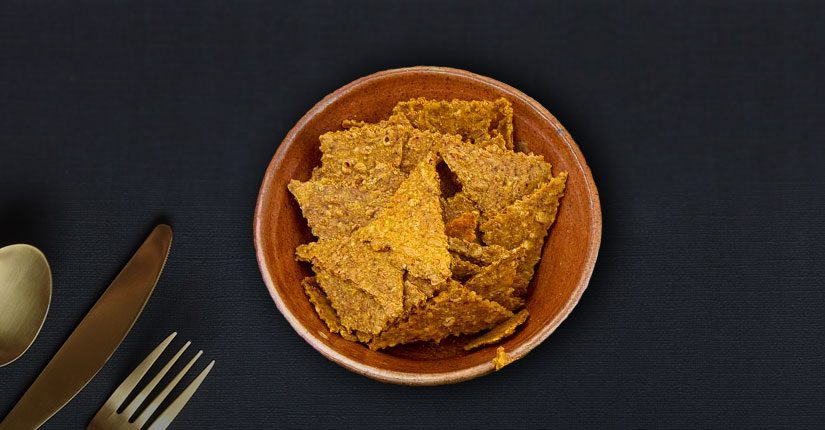 Saffron and cumin seed crackers are packed with a bundle of nutrients which are essential for your body. These cookies are a perfect combination to go along with your tea/coffee.
Nutritional benefits –
Saffron is rich in antioxidants which help protect the cell's damage against free radicals. Moreover, it's been associated with the numerous potential health benefits like improved heart health, reduced blood sugar levels, enhanced eyesight, and memory.
Ingredients –
20 grams of whole wheat flour
10 grams unsalted butter
1 teaspoon cumin seeds
½ teaspoon saffron
½ teaspoon salt
½ teaspoon baking soda
Calorie count
Per Serving:

Nutrition Info
Amount
Calories
229.8 kcal
Carbs
19.6 grams
Protein
8.7 grams
Fats
12.6 grams
Method –
1. Preheat the oven to 375 degree Celsius.
2. Then take a small bowl and mix saffron strands in little water and let it rest.
3. In another bowl stir together whole wheat flour, salt, baking soda and cumin seeds.
4. Now add saffron water to it and then add more water as desired to knead a soft dough.
5. Mold this dough into the shape of cookies and bake for around 10-15 minutes.
6. Bake until they turn crisp brown cookies.
7. Store in an airtight container and have them along with your tea/coffee.
Over to you-
Try this yummy recipe of saffron and cumin seed cracker and relish your evening time with the warmness of this healthy and filling snack.