Lentil Toasts
By Nmami Agarwal 05-Jul 2022 Reading Time: 1 Mins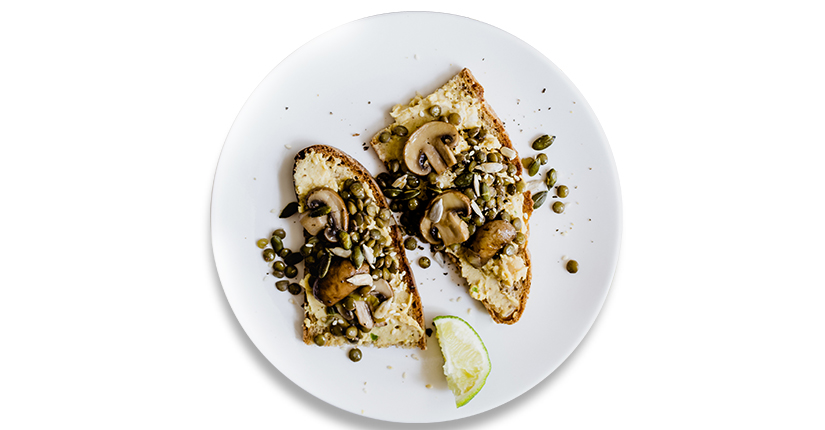 Lentil toasts are an easy meal prep option, as well as easy to carry. Giving you a lot of protein, and energy for the day, lentil toasts will also make you feel good and lighter.
Nutritionals benefits
This recipe is healthy as lentils are high in protein and B group vitamins. They also provide the body will fiber which makes it good for the digestive system and prevent constipation. Garlic is an antioxidant that boosts immunity and it is easy to put in any recipe to increase the flavor.
Calories Count
Calories
191 Kcal
Proteins
8.15 Grams
Carbohydrates
26.45 Grams
Fats
6.4 Grams
Ingredients
3 Tbsp. Lentils
1 Tsp. Oil
1 Minced Garlic
½ Small Onion Chopped
½ Small Tomato
1 Slice Whole Wheat bread toast
Some coriander leaves to garnish
Salt to taste
Method
Heat a pan, add oil, minced ginger, garlic, chopped onion, chopped tomato, salt and let it cook for 2-3 minutes.
Add boiled lentils and mash them and mix them well.
Spread the mixture on the bread toast and garnish it with coriander.
Over To You
Easy to make Lentil Toast is a must-try recipe for either lunch or evening snacks when you are low on energy and what an instant boost.