Pumpkin Muffins
By Nmami Agarwal 08-Aug 2020 Reading Time: 2 Mins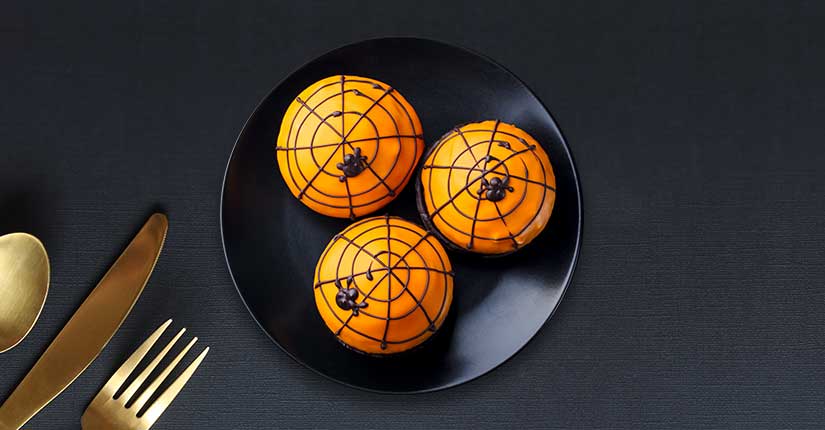 Craving for something sweet? Let's count on to this pumpkin pie recipe which is a delicious and delightful recipe that you can enjoy post meals or when you are hovered by sugar cravings. So, let's know how this super smooth and lusciously creamy recipe turns out to be.
Nutritional Benefits:
Pumpkin is a very rich source of Vitamin A which is good for your eyes. Vitamin A also acts as antioxidant which boosts immunity further reducing the risk of chronic diseases.
Ingredients:
20 grams canned pumpkin
20 grams oats flour
1 teaspoon baking soda
1 teaspoon baking powder
¼ teaspoon ground cinnamon
1 teaspoon olive oil
1 egg whole
1 teaspoon honey
Pinch of salt
½ teaspoon vanilla extract
Per Serving:

Nutrition Info
Amount
Calories
212.8 kcal
Carbs
4.7 grams
Protein
5.8 grams
Fats
8.9 grams
Method:
Preheat the oven to 200 degree Celsius.
In a bowl whisk together egg, olive oil and honey.
In another bowl sieve oats flour, cinnamon, baking soda, baking powder and salt.
Now mix together the dry and wet ingredients.
Then add chopped canned pumpkin followed by vanilla essence.
Take the muffin molds and add the spoonful of batter in to them.
Bake for around 19-20 minutes.
Serve and enjoy.
Over to you:
Pumpkin muffin is a perfect desert which is a combined package of delicious taste and ample benefits. It is for sure a must try!