Crunchy Almond Chicken Wings
By Nmami Agarwal 31-Jan 2022 Reading Time: 3 Mins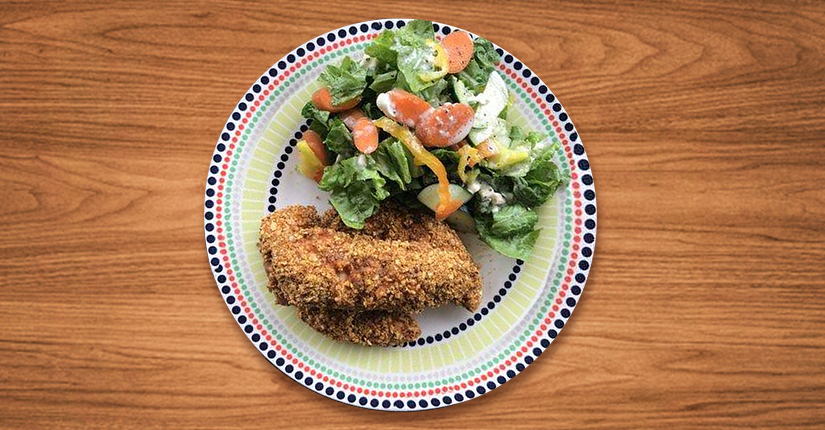 Crunchy almond chicken wing is an easy and flavourful recipe for all chicken lovers out there. This recipe is super-healthy, delicious and filling to make it more palatable for you. This recipe is prepared with whole wheat flour that will provide you with great quantities of fiber and carbs. If you are looking for something new, then try this delicious and wholesome recipe at your home.
Nutritional Benefits
Chicken contains good quantities of protein, vitamin B6, selenium and phosphorus that is extremely good for the overall heart. Whole wheat flour is a good source of iron, calcium, fiber and various other nutrients that helps control blood sugar levels, wards off heart disease, and even assists in weight management.
Ingredients
One egg white
½ glass of water
50 grams whole-wheat flour
70 grams breadcrumbs
50 grams almond flour
Half a teaspoon garlic powder
Salt as per the taste
½ teaspoon ground pepper
250 grams chicken
One tablespoon chopped fresh parsley
Calorie Count
Calorie
280 Kcal
Protein
29 grams
Carbohydrates
15 grams
Fat
11 grams

Method:
Preheat your oven to 450 degrees Fahrenheit. Line the base of the oven with aluminium foil and coat with a film of olive oil or cooking spray.
Mix the egg white and water in a bowl. Place flour separately in another dish. Now, take another dish and mix ingredients like almond flour, garlic powder, salt and pepper together.
Start by taking a chicken piece, one at a time, dip in flour then in the egg-water bowl and finally coat the crumb mixture on top of it. Arrange all your chicken pieces on the baking sheet.
Bake the chicken, flipping the pieces halfway through until golden brown.
Top up the chopped parsley and serve hot.
Footnote
Do cook this easy, delicious and nutritious recipe at home and enrich yourself with the goodness of heart healthy nutrients without any hassles. Share it with your friends and family.