Berry Oats Pancakes (meal type – snack)
By Nmami Agarwal 03-Sep 2022 Reading Time: 1 Mins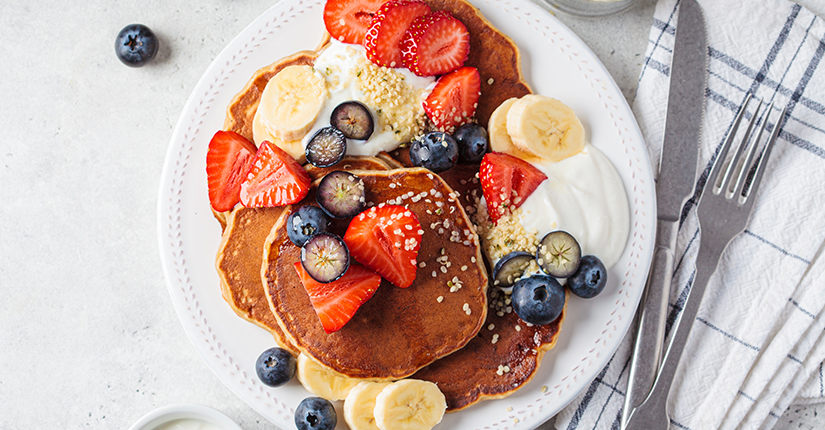 Ingredients
1 ½ bowl oats flour
½ bowl whole wheat flour
1 tsp coconut sugar/date syrup
1/4 tsp salt
1 bowl buttermilk
1 egg
1 tbsp melted white butter
White butter for greasing the griddle
Mixed berries
Method
In a big bowl, whisk to combine the oats flour, whole wheat flour, coconut sugar / date syrup and salt.
In another bowl, whisk to combine the buttermilk, egg, and melted butter.
Whisk the wet mixture into the dry ingredients, and stir the two together until just barely mixed. You want any visible loose flour to be stirred in, but there should still be plenty of lumps. If you stir out the lumps, the pancakes will likely be tough.
Heat a nonstick griddle and grease the surface with butter.
Add small scoops of pancake batter (the batter will be thick) and use a cookie scoop to gently smooth the scoop into a flatter circle.
Cook for a few minutes, until you see little bubbles forming on the surface.