Laugh More Laugh Often: Try Laughter Therapy To Relieve Stress
By Nmami Agarwal 01-May 2022 Reading Time: 5 Mins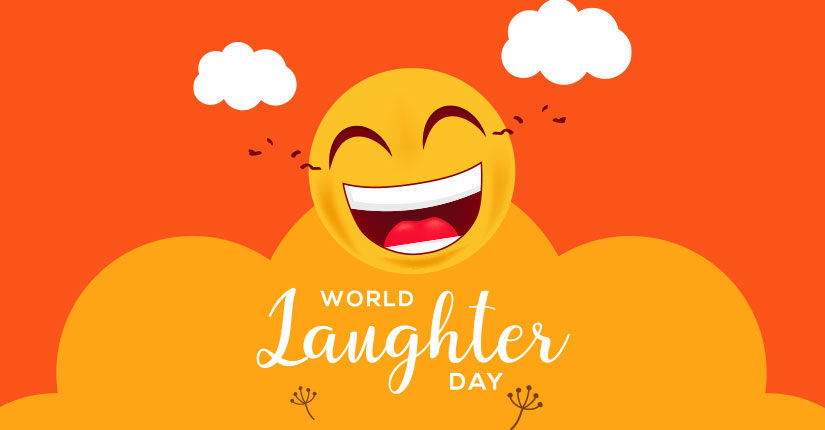 Have you ever smiled while you were stressed? No, right? You must be feeling hundreds of awful emotions at that time. Now think, if you are not able to smile when stressed, how would your body be able to breathe?
When you put your mind under stress, the organs are also pressured negatively. The thoughts turn into chemical reactions and bring more stress to the body, weakening the immune system.
What Does Laughter Do To The Body?
Being happy releases chemicals or hormones such as endorphins, oxytocin, dopamine, that boost the body's natural defenses.
Good laughter can even produce its own painkillers, causing the pain to decrease.
If you fake a smile in those tough times, the body and mind will actually take it as a real one and induce happy hormones.
Chronic illnesses like depression and anxiety can be overcome by laughing as it makes you feel light emotionally and boost your mood.
Laughter relaxes muscles by increasing the blood circulation, it can be very effective in times of physical stress.
It just makes your worries fade away and turn you into a healthy and happy human being.
Laughter Therapy
This therapy either can be done in a group of people or individually. But it must be preferred in a group because laughing with other people and seeing other people laugh will make you laugh even harder. Laughter therapy can include laughter yoga and exercises like clapping your hands to ho-ho-ha-ha or as an aerobic exercise. Laughing while stretching your hands up to the sky, will not only stretch your body but also release the feel good hormones and relax the body and mind. It tones the muscles and even improves respiration. Be it in the park in the morning as a therapy or at home any time, but laughing is important!
How Can You Bring More Laughter In Your Life?
Practice laughter therapy.
Spend more time with your family and friends than sitting in your comfort zone and bringing all the negative emotions in your space of mind. Sharing your difficulties with family can make them go from 100 to 10, not only will they help you resolve them and make your stress zero but also will cheer you up in every manner. Sit, talk, play and laugh with your near and dear ones!
Choose your source of entertainment wisely! Seeing all the negative shows or serials can bring your morale down. Instead indulge yourself in comedy movies, funny videos, interesting comic books- they will definitely bring a source of light and happiness into your life and personality.
Be mindful and practice gratitude- this will surely help in boosting positivity around you. Instead of getting surrounded by negative thoughts and emotions, you should be grateful for what you have and you've been blessed with.
Footnote:
Laughter is an exercise of the body but makes the mind happy too. Practice laughter therapy with your yoga or even just simply in your routine. This will not only boost your immune system and reduce stress but will improve your personality too.