Pfizer/BioTech Covid 19 vaccine appears effective against a mutation in new coronavirus variants
By Nmami Life Editorial 12-Jan 2021 Reading Time: 3 Mins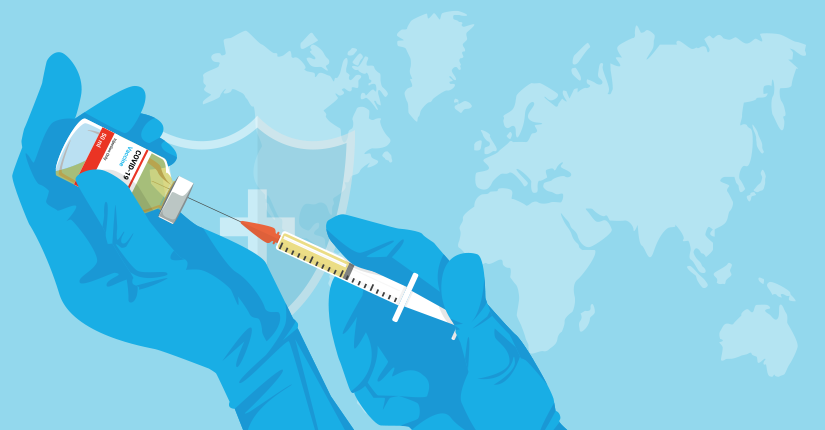 The Pfizer study indicated the vaccine was effective in neutralizing the virus with the so-called N501Y mutation of the spike protein. Pfizer Inc. and BioNTech's COVID-19 vaccine appeared to work against a key mutation in the highly transmissible new variants of the coronavirus discovered in the U.K. and South Africa.
Highly effective Pfizer vaccine.
The N501Y mutation could be responsible for greater transmissibility and there had been concern it could also make the virus escape antibody neutralization elicited by the vaccine. Even though Its findings are limited, because it does not look at the full set of mutations found in either of the new variants of the rapidly spreading virus, it is still an effective vaccine against the said virus. The vaccine is proven effective against 16 mutations and the company believes that there is no reason to believe it won't work against the 17th mutation. E484K mutation found in South Africa is also introduced in the laboratories for testing purposes. Pfizer which uses synthetic messenger RNA technology can be quickly tweaked to address new mutations of a virus if necessary. The necessary changes can be made within 6 weeks according to the lead scientists involved in making the vaccine.
Over to you.
The COVID-19 virus is very infectious and has fatal symptoms which included death. After the whole year wide pandemic, there seems to progress in the development of the vaccine. The Pfizer vaccine is now under distribution and is proven to be highly effective against the majority of mutations caused by the virus by using synthetic messenger RNA technology. The virus has proved to be effective against 16 mutations and tests are now going on for the 17th mutation and mutation E484K from South Africa. No statements have been made regarding the new mutations except some criticism. Overall the vaccine looks promising and the distribution is going as fast as possible.