Spiced Cranberry Tea
By Nmami Agarwal 11-Jan 2021 Reading Time: 2 Mins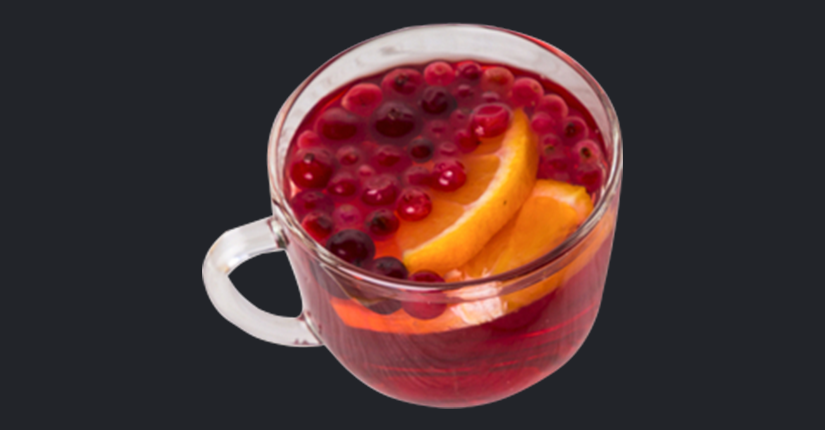 Winter days get better with warm beverages. One among them is a lovely red-colored, no caffeine spiced cranberry tea for all those cosy dinners or evenings. A cup full of spiced goodness can be consumed with some delicious cookies or healthy breads!
Nutritional benefits:
Cranberries are great for boosting immunity and helps in preventing gum diseases and UTI's. Cinnamon is a great spice to add on as it helps in lowering the blood pressure. Orange and lemon are great vitamin C sources and are filled with antioxidants. The combination of ingredients of this tea makes it desirable for winters.
Ingredients:
20 grams of fresh or frozen cranberries
100ml of cold water
50ml orange juice
80ml pineapple juice
10ml lemon juice
1 teaspoon honey
½ inch cinnamon stick
½ teaspoon cloves
½ teaspoon allspice berries
Per Serving:

Nutrition Info
Amount
Calories
76 kcal
Carbs
18.8 grams
Protein
0.6 grams
Fats
0.19 grams
Method:
Start by washing the cranberries under running water.
Take a pan and add in the berries to boil for about 5 minutes.
Remove off the stove and keep aside to cool down at room temperature.
Strain off the cranberries and add the orange, pineapple, and lemon juice into the liquid with a bit of honey.
Add in the cinnamon stick, cloves, and allspice berries, and bring it to boil.
Serve it hot with some yummy cookies.
Over to you:
Cranberry spiced tea is a delicious blend of fresh berries with some orange, pineapple, lemon juice for those comforting winter nights!