Coconut Peanut Butter Oatmeal Balls
By Nmami Agarwal 20-Jun 2022 Reading Time: 1 Mins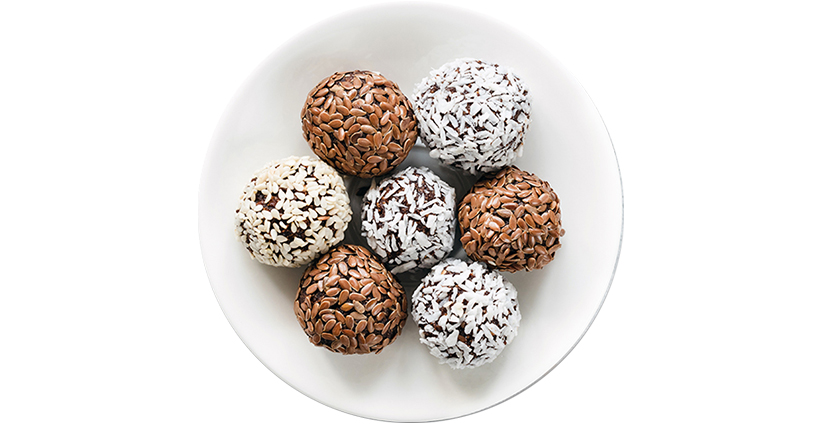 Oatmeal balls are a perfect healthy snack to indulge in. They are filling, nutritious, and easy to prepare.
Nutritional Benefits
Oatmeal balls are energy balls that are great for snacking and keep one filled for a long. Oats are a rich source of fiber called Beta-Glucan; which helps in lowering bad cholesterol. Also helps in reducing blood sugar. Peanut Butter, almonds, and coconut are healthy fats making the balls nutritious and tasty.
Ingredients
1 Tbsp. Peanut Butter
3 Tbsp. Oats
6-7 Almonds
1 Tbsp. Desiccated Coconut
Calories Count
Calories
320 Kcal
Proteins
10.1 Grams
Carbohydrates
29.4 Grams
Fats
19.9 Grams
Method
Dry roast Oats in a pan.
In a food processor, add oats and blend them till they turn powder consistency.
Now remove the Oats and add Almonds to a food processor. Pulse them until they turn into a powder consistency.
Add Oats and Peanut Butter as well and blend them until they combine like a dough.
Now remove the dough from the processor and prepare them in the ball form. they are coated well.
Roll the ball over the desiccated coconut so that
Over To You
Oatmeal Energy balls is a must try for healthy snacking and can be stored in the container.