Vegetables and Lentil Soup
By Nmami Agarwal 15-Jan 2022 Reading Time: 1 Mins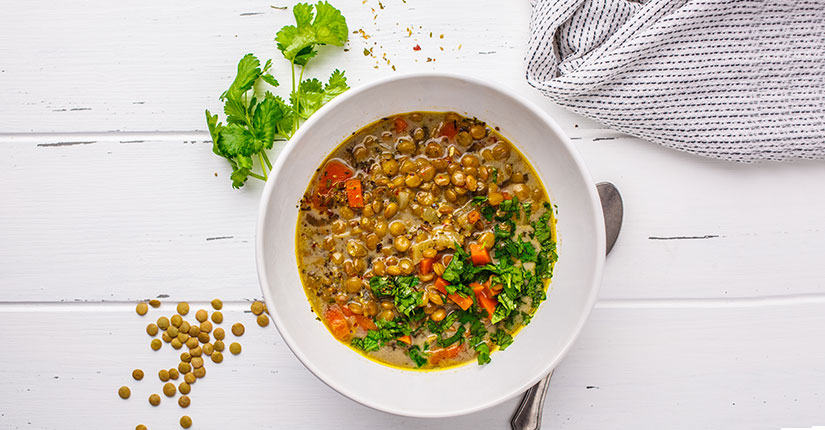 The supercharged soup fills the vitamin and mineral requirements and is packed with lentils, herbs, and seasonings. This light lentil soup gives a boost of nutrition.
Nutritional benefits:
Lentils are low in calories and are a good source of protein that supports health and fiber helps in losing the appetite. The nutrients provided by the ingredients in this dish helps in arthritis protection and are good for people suffering from it. Carrots help in slowing the damage to the skin and improve immune function
Ingredients:
10 grams red lentil
10 grams carrot( diced)
10 grams celery(sliced)
10 grams leeks(sliced)
5 grams tomato puree
1 teaspoon thyme leaves
2 cloves of minced garlic
1 teaspoon ground coriander
100 ml vegetable stock
Kosher salt and cayenne pepper to taste
Calorie Count
Calorie
52 Kcal
Protein
3.1 grams
Carbohydrates
10.1 grams
Fat
0.2 grams
Method:
Boil 1-2 cups of water and add in all the ingredients.
Cover the pan and allow it to simmer for 30 minutes or until the veggies and red lentil is cooked.
Turn off the flame; blend it using a blender; pour in a bowl and serve.
Over to you
This delicious lentil soup is nourishing, delicious, and bound to make you feel comforted.