Nutrition and Athlete Health: Female Athlete Vs Male Athlete
By Nmami Agarwal 06-May 2021 Reading Time: 6 Mins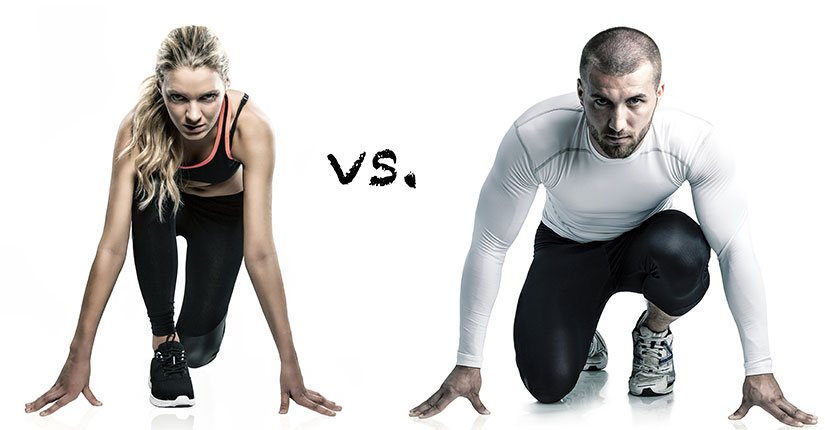 A comprehensive dietary pattern is extremely vital for a great athletic performance, active lifestyle and ideal physical health. Giving your best shot is not only depending on your training and exercises. But along with your physical activities, a proper and well-balanced diet is equally important to fuel your body rightly and further assist in improving your strength, skill and endurance. The diet of an athlete is different from a normal person as athletes require extra energy to perform better. Obviously, including foods from each and every food group is the key but there are various other factors too on which your nutrition depends:
The type of sport you are into
How intense your trainings are
How much time you spend in training
Apart from this, we believe that one dietary pattern never fits all and being on familiar terms with the differences in the nutritional needs between male and female athletes is vital. The nutritional requirements of male athletes are generally higher than female athletes and various nutrients are a must-have for both male and female athletes.
Female athletes
In general, female athletes need to consume more water, sodium, potassium, iron, calcium, vitamin D and certain vitamins like thiamin, riboflavin, niacin than men and nonathletic females to get the optimum levels of energy. Female athletes should give proper heed to nutrients like iron, calcium and vitamin D is extremely vital for proper athletic performance. Iron deficiency is majorly found in women that can lead to chronic physical and mental fatigue and therefore consuming naturally rich food that is high in iron is quint-essential. Female athletes should consume at least 2000 to 2400 calories every day. The complete balance of nutrients will assist in preventing menstrual problems and weakening of bones, thus helping better performance!
Make sure that you fill 25-35% of your meal with good sources of protein to make your bones strong and to keep your energy fuelled up. Apart from this, make sure to keep your body hydrated fluid balance in the body of female athletes is important to reduce injuries that come with a dehydrated body. Adding both plant-based and animal-based protein sources to the diet can lead to better overall health. Beans, seeds, nuts, nut butter, sprouts, soy, and quinoa provide great quantities of plant-based protein food items like fish, eggs, chicken is an ideal source of complete animal protein.
Do add a good source of carbohydrates in your diet (fruits, oats, grains, starchy vegetables, quinoa, brown and white rice)
Incorporate calcium and vitamin D rich foods
Add lots of fruits and veggies
Pick good fats
Male athletes
Male athletes should consume 2000 to 2500 calories in a day. The right combination of fats, protein and carbs is a prerequisite for the male to keep the energy high and to maintain good strength and endurance while keeping your muscles strong and healthy.
Carbohydrates are the main fuelling ingredient for an athlete. Make sure to consume 70% of calories from carbs and try consuming your carbs rich meal 3-4 hours before your event or workout to get effective results. Male athletes require more protein than female athletes as they have larger muscle mass. The recommended daily protein intake for competitive endurance athletes is 0.5 to 0.6 grams per pound of body weight. Similarly, consumption of healthy fats is important as they are further converted into energy that helps in boosting performance. Make sure to fill 20-35% of your plate with healthy fats. Along with this, drink plenty of fluids to hydrate your body and to save yourself from injuries.
Footnote
Proper nutrition is extremely important for all athletes but male athletes require more calories and nutrition as compared to women athletes. A proper and well-balanced diet is the key to get the proper amalgamation of each and every nutrient.