Taco Salad in a Jar
By Nmami Agarwal 05-Sep 2020 Reading Time: 1 Mins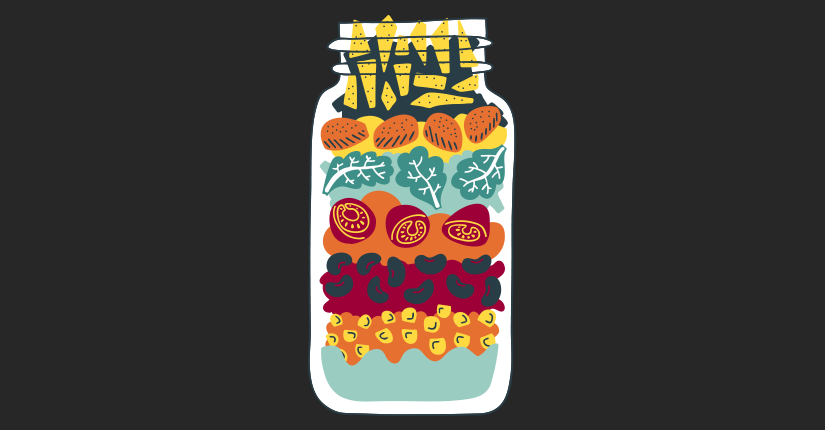 The taco salad is very easy to make and prepared within minutes. The layering within the jar makes it easy to consume and take away. It is by far quite delicious and healthy.
Nutritional Benefits:
Chicken is one of the best source of protein that is good for muscle growth and development. The amino acid, tryptophan in chicken boosts the serotonin levels of brain and provides a comforting food. Black beans on the other hand are good in fiber, potassium, folate, vitamin B6, and phytonutrient content that support heart health.
Ingredients:
1 teaspoon olive oil
10 grams chicken
Kosher salt as per taste
1 teaspoon taco seasoning
10 grams black beans
10 grams corn
10 grams lettuce
10 gram tomato
Per Serving:

Nutrition Info
Amount
Calories
114 kcal
Carbs
8.8 grams
Protein
5.3 grams
Fats
6.6 grams
Method:
Take a skillet and healt some oil on medium heat.
Add in the chicken and season with salt and taco seasoning.
Let it cook for about 10 minutes and set it aside to cool a bit.
Take a clean jar, start by layering the chicken, black beans, corn, tomatoes, lettuce and seasoning.
Over to you:
This easy takeaway salad is a must try and is perfect for those hot summer days!