Powerup Spinach Pancake
By Nmami Agarwal 05-Apr 2021 Reading Time: 1 Mins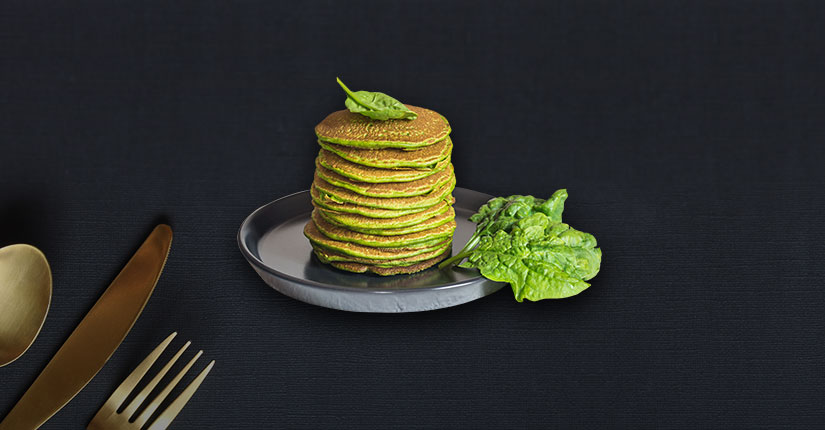 Powerup spinach pancake is a perfect snack to satisfy your taste buds as a breakfast option. It is an easy to prepare dish with ample nutritional benefits.
Nutritional benefits
Oats are rich in dietary fibre which helps in better digestion and provides you with energy. Spinach is rich in iron, folic acid, vitamin A and vitamin C. It helps in building up of immunity because of its antioxidant properties.
Ingredients
20 grams oats flour
10 grams normal atta
40 grams of spinach (boiled)
20 grams plain curd
20 grams chopped onion
Salt and pepper as per taste
5 grams olive oil
Calorie count
Per Serving:

Nutrition Info
Amount
Calories
171.3 kcal
Carbs
21 grams
Protein
4.5 grams
Fats
7.08 grams
Method
Take boiled spinach and blend it in a blender.
Then put this spinach puree along with curd. Mix thoroughly and keep aside.
Then add oats flour and normal flour into it.
Then add finely chopped onions and add them into the batter followed by salt and pepper as per your taste.
Serve hot with mint and coriander chutney
Over to you:
So, sit back, relax and enjoy this healthy yet easy to make powerup spinach pancake at your home.