Black Bean Hummus
By Nmami Agarwal 28-Oct 2020 Reading Time: 1 Mins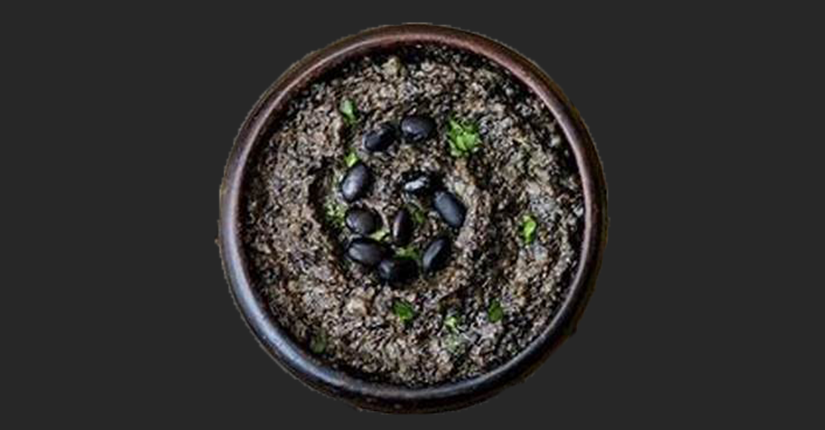 Black Beam Hummus is a perfect treat for you and your family with a delectable flavour and superb taste. It is easy to prepare, filling and can be a top pick for you at breakfast, lunch and on holidays.
Nutritional Benefits:
Black beans are excellent source of protein and calcium, magnesium and folic acid. They are the best suitable protein alternative for all the vegans out there.
Per Serving:

Nutrition Info
Amount
Calories
116.9 kcal
Carbs
12.5 grams
Protein
4.1 grams
Fats
5.7 grams
Ingredients
10 grams black beans
10 grams chickpeas
1 teaspoon lemon juice
1 teaspoon chopped parsley
1 garlic clove, minced
¼ teaspoon cayenne pepper
¼ teaspoon ground cumin
¼ teaspoon ground coriander
Salt and pepper as per taste
1 teaspoon olive oil
Method:
Firstly, wash and drain chick peas and black beans.
Combine black beans, chickpeas, lemon juice, chopped parsley, flour and spices and blend together. Process until smooth.
Transfer this into a serving bowl. Season with olive oil and salt and pepper.
Serve with cucumber sticks or pita bread.
Over to you:
Black beam hummus is easy to prepare, simple recipe with many health benefits. Give it a try to supplement your body with these healthy ingredients.