Health Reminders to Give Yourself in 2022
By Nmami Agarwal 09-Jan 2022 Reading Time: 4 Mins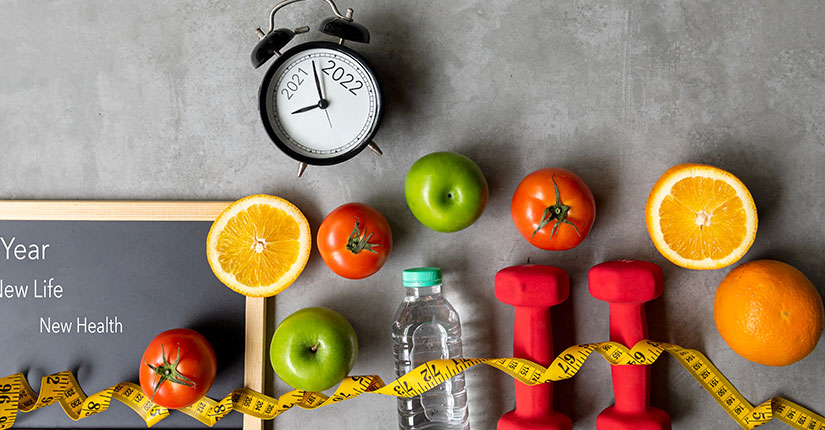 Health overall means a state of complete emotional and physical well-being and not only restricted to food and nutrition. It is important to look at all perspectives to stay in complete health. But we often fall for our not-so-healthy habits merely because of convenience.
Have you wished that your life could have been healthier if you have taken care of your well-being? With the year 2022, not to forget about 2020 and 2021- The pandemic years. The pandemic has hit so hard that it surely taught us to be less restricted towards life and enjoy the moment more. Not to forget our health because that's the only thing which is at stake right now and it should be our at most priority.
Here are some reminders to give yourself in 2022:
No resolutions- yes! Resolutions mean that you are putting your body in a restricted boundary and when the body is restricted, it deviates. Keep small goals at a time and let them become your habit, you will see that the body adapts to the small steps more effectively and without being deviated.
Move more, Sit less- the classic quote you must be knowing by now. Movement is very important for our body to function flexibly. Movement improves blood sugar, heart health, bone health, muscle strength, mood and helps in most people's ultimate goal- weight loss(or management). Whereas, sitting can do the opposite. So take a walk of 15 minutes for every 2-3 hours of sitting.
Eat mindfully- Now, being healthy does not mean skipping meals or any particular nutrient. It means to eat mindfully and keep the portions in mind. Some key points to eat mindfully that you can keep on your tips-
– Avoid multitasking
– Do not bring gadgets to the dinner table
– Less sugar and sodium
– More whole foods
– Rainbow plate- include every colour
Exercise regularly- with more movement you should also include at least 30 minutes of regular exercise. Apart from the weight-loss goal or fitting in your favorite dress, exercise can also be helpful for your mental being. During exercise, endorphins are released by the body which triggers a positive and happy feeling. Also, include some strength and weight training as they help to improve muscle strength and bone health.
Get some sun and fresh air- the sun is the source of vitamin D which promotes bone health but it also elevates our mood, can treat depression, give you more energy and keep you calm too. In these pandemic years, it has been difficult to get fresh air with all the scare and wearing masks outside. But we can always take a walk in nature (with our masks too).
Footnote:
Remember, physical fitness, exercise, good nutrition, mindfulness and of course some sun all contribute to good health. This 2022 let's make small goals that will lead to big lifestyle changes.