A To Z of Health – "M" is to Make up Your Mind to Tackle Menopause Better
By Nmami Agarwal 27-Jan 2020 Reading Time: 4 Mins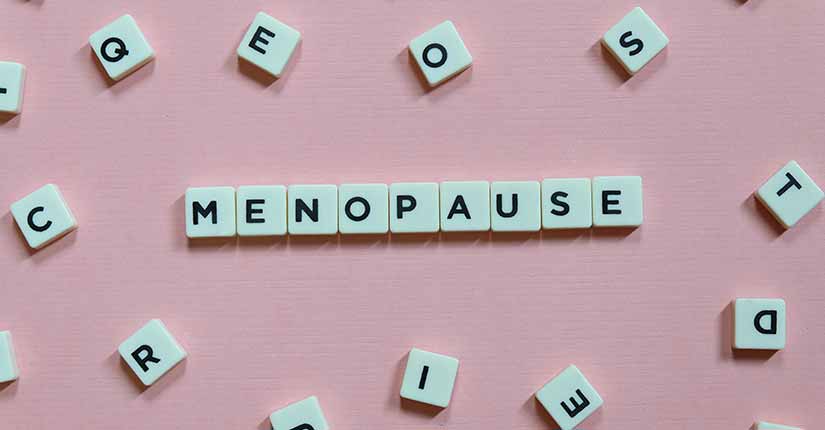 With aging as the menstrual cycle comes to an end- the term used as menopause, a natural transition in a woman's body takes place. Not only a right diet could make the menopause phase pass easily but will also help you maintain the optimum weight and keep you away from cardiovascular diseases. A combination of diet and little physical activity always goes a long way. So make sure to walk and exercise a bit to maintain weight and to keep you active.
The nutrients which one should take care during menopause are calcium, iron and fibre and the needs of which can be fulfilled by having a good amount of broccoli, legumes, nuts and green leafy veggies and fruits.
This period of transition brings uncomfortable symptoms but we bring few options to help them tackle better:
A dose of dairy products
Food sources like milk, cottage cheese, yogurt should be on your 'to-eat-list' because there is a decline in estrogen levels during menopause and this may increase the risk of fractures. Milk and milk products contain calcium, magnesium and phosphorus, Vitamin D and K which is essential for bone health.
Phytoestrogens are a must
Food sources like soybeans, chickpeas, peanuts, flaxseeds, berries, plums and few others are naturally rich in phytoestrogens. It is essential to have at least two to three servings of these as they mimic a bit of estrogen hormone which depletes after menopause.
Healthy fats won't make you fat
Fatty fish such as mackerel, salmon, and seeds like flax seeds, chia seeds have the highest amount of omega-3 fatty acids. Omega-3 fatty acids are healthy fats and they improve symptoms of menopause.
Whole grains will help you with gains
Midlife weight gain, especially in females is common. With increase in weight also comes the risk of high cholesterol. Include grains like barley, oats, quinoa, brown rice and more. Grains with not only keep the weight in control but will also help you provide good amount of fibre.
Proteins are essential
Collagen is the most abundant protein in our body and during menopause, there is a decrease in muscle mass and bone strength. For a better bone mineral density, consume high quality protein like eggs, meat, fish, legumes and dairy products. Foods to be kept at a bay include alcohol, spicy and fried foods, high-salt, added sugar and processed foods.
Over to you
Menopause can be disturbing due to hormonal imbalances and may also lead to poor sleep but following a healthy diet might help you sail through the unpleasant symptoms better.