Winter Asthma: 5 Smart Ways to Manage
By Nmami Agarwal 18-Feb 2022 Reading Time: 4 Mins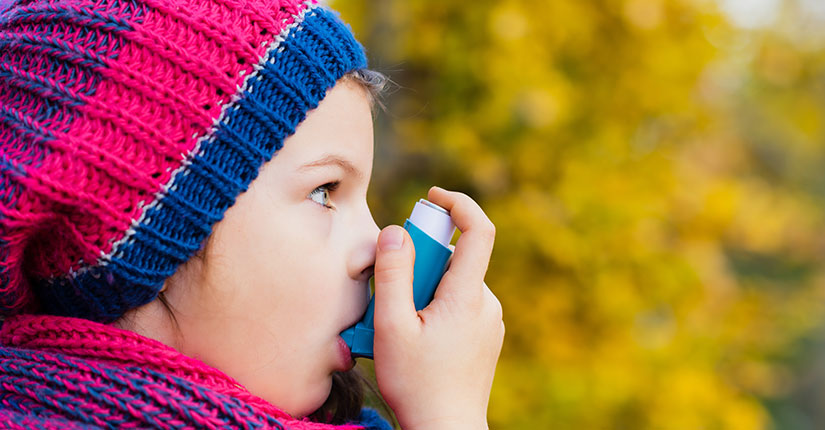 It is a known fact that winters can be harsh on people with asthma. There are many reasons for this, like spending more time indoors, the rising cold temperature, poor diet and not involving the body in physical exercises. In winter, Asthma patients have to be extra careful as they are vulnerable. Every Asthma patient knows that some triggers can cause a flare-up. These triggers can cause the formation of mucus and make the patient wheeze, cough, and struggle to breathe. Since cold air is dry which makes airways irritated and swollen and that worsens asthma symptoms. During winters our body produces more mucus than normal that making it more prone to infections.
Therefore, here are some ways to avoid getting your asthma worsened during this time.
Knowledge about triggers: You should be aware of what triggers are bad for you, when you inhale something that triggers your asthma, the windpipe and the tubes going down your lungs can get clogged with mucous or even become tight. Coughing, wheezing, and the struggle to breathe become real. Therefore you should consult your doctor and learn more about your triggers. Some general activities that can trigger your asthma are, pets and their fur can be a trigger, and using cover bedding, reducing the chances of mites on pillows, mattresses, or box springs. Another great tip is keeping the house dry and cool to fight off any mold.
Use a humidifier: Being an asthma patient and getting sick is worse. Winter is the most crucial time to take precautions and to protect one against severe symptoms. Make sure to get a flu shot early in the season, wash hands regularly, maintain hygiene, stay away from sick people, and visit a doctor.
Avoid cold air: Working out in the cold weather can be a problem, therefore working out indoors, and covering your face with a drape or clothing when travelling as a safety net can always be beneficial. Bundling up
Drink warm beverages: Including more fluids in the diet makes the mucus thinner that results in fewer chances of getting sick. Some of the warm beverages include ginger tea, green tea, and fennel tea.
Follow a healthy diet plan: People with more-severe asthma can have low levels of vitamin D. some food items such as milk, eggs can be included in the diet as they are all good sources of vitamin D. One can also spend some time outdoors in the sun.
Footnote
general, it is a good idea to steer clear of any problems that asthma patients can face during the winters and take precautions to avoid any complexities.