Sweet Potato Shrikhand
By Nmami Agarwal 31-Jul 2022 Reading Time: 1 Mins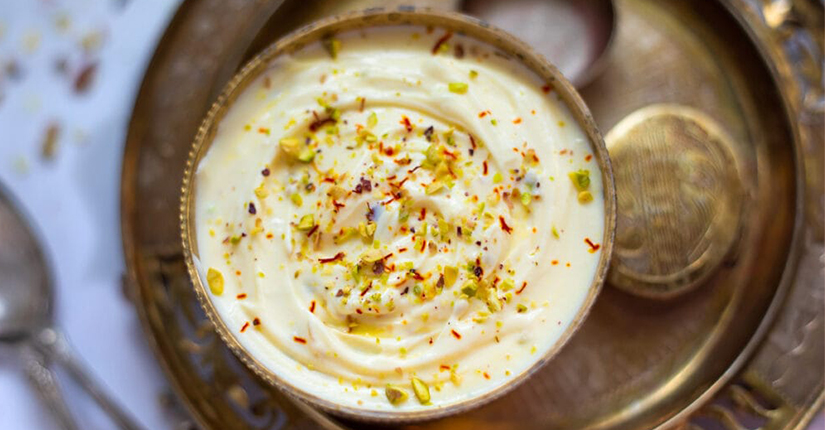 Shrikhand is such a delicious dish to relish. Well here's a shrikhand recipe with a healthy twist.
Nutritional Benefits
Hung curd is rich in calcium, protein, and probiotics. Sweet Potato is rich in fiber and Vitamin A. Ingredients used in dishes make it rich in vitamins, and minerals, and low in calories.
Calories
Calories Count
218.9 Kcal
Protein
19.7 Grams
Carbohydrates
37.1 Grams
Fats
7.5 Grams
Ingredients
1/2 Cup Boiled Sweet Potato
1/4 Cup Hund Curd
1 Tbsp. Honey
4-5 Pista, Chopped
4-5 Almonds, Chopped
2-3 Saffron strands
Method
Boil sweet potato or roast it until soft and mushy. Peel the sweet potato and cut into small pieces.
Prepare hung curd by straining extra water. In a bowl add hung curd and honey.
In a food processor, add hung curd, and sweet potato and blend until smooth and creamy.
Top it with dry fruits and Kesar,
Keep it in the refrigerator and serve chill.
Over To You
Do try this healthy sweet potato shrikhand recipe.