Sweet and Spicy Nuts
By Nmami Agarwal 09-Nov 2020 Reading Time: 2 Mins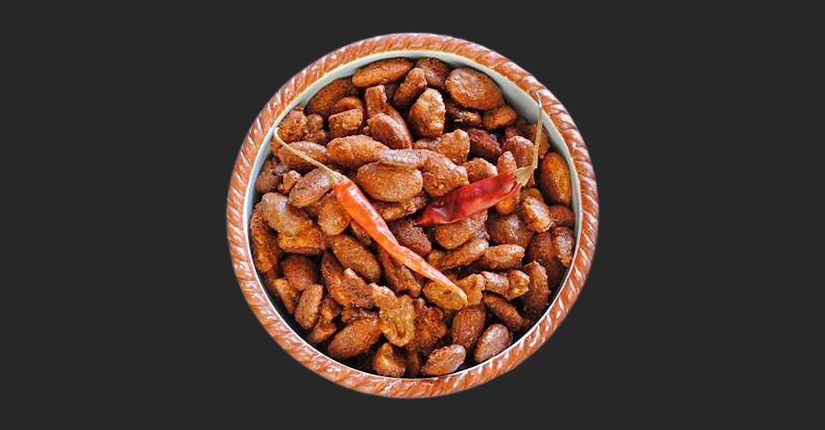 Nut mix is the best healthy snacks to battle hunger. They are irresistible and are a great combination of sweet, spicy and toasty. This recipe is quite versatile and different nuts and seasonings can be added as per choice.
Nutritional Benefits:
Almonds contain a great number of nutrients such as magnesium, calcium, healthy fats, protein, and fiber. They help in controlling the blood sugar levels as they are rich in MUFA. They help in reducing hunger by reducing the overall calorie intake. Egg whites, on the other hand, are a great source of protein and great for muscle building. Quinoa is a superfood and highly nutritious as it is high in protein and contains all nine essential amino acids. It provides a grainy and crusty texture to the mix.
Ingredients:
10 grams of almonds
5 grams quinoa
1 teaspoon of honey
1 egg white
¼ teaspoon cayenne pepper
¼ teaspoon ginger
Kosher salt as per taste
Per Serving:

Nutrition Info
Amount
Calories
103 kcal
Carbs
8.1 grams
Protein
6.4 grams
Fats
5.4 grams
Method:
The first step will be of preheating the oven to 150° C.
Line the parchment paper over the baking sheet.
Take a large bowl and mix in all the ingredients to form a mixture with a generous amount of salt.
Take the baking sheet and pour the mixture carefully and let it bake in over for about 15 minutes or until toasted.
Take it out from the oven and serve.
Over to you:
This nut mix is great for holiday parties or snacks for the movie nights. They are easily available and made in minutes making them more desirable.