Strawberry oats kheer
By Nmami Agarwal 29-Mar 2021 Reading Time: 1 Mins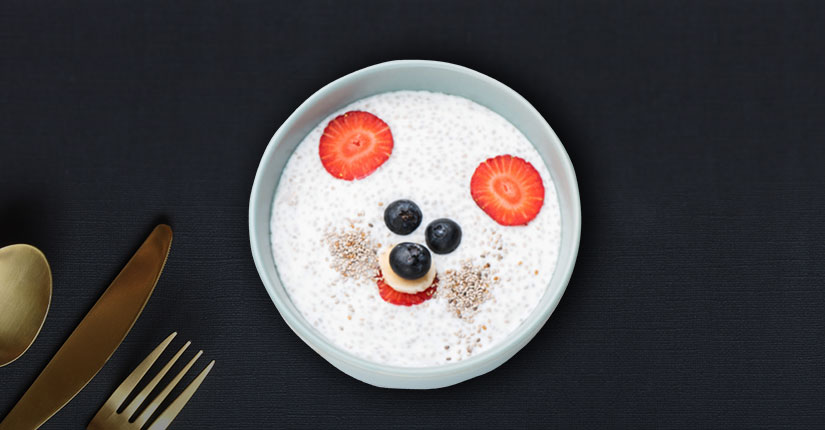 Strawberry oats kheer is very easy to prepare and has a creamy texture. It is rich and very nutritious. The combination of strawberries along with oats makes it filling and healthy. Nuts provide that crunchiness to the dessert.
Nutritional benefits:
Oats being a great source of fiber is good for constipation and helps to lower blood sugar levels. Strawberries are rich in vitamins and minerals such as Vitamin C and K. These are low-calorie, fiber-rich, and abundant in antioxidants and polyphenols.
Ingredients:
15 grams oats (soaked overnight)
2-3 cashew
2-3 almonds
15 grams strawberries
50ml milk
½ teaspoon cardamom powder
Per Serving:

Nutrition Info
Amount
Calories
115 kcal
Carbs
14.5 grams
Protein
5.1 grams
Fats
4.2 grams
Method:
Take a clean pan and add milk to a boil.
Then add in the oats and cook for about 8 minutes by continuously stirring.
Add in the chopped strawberries along with nuts and cardamom powder.
Allow it to cook for another 5 minutes and serve.
Over to you:
Oats strawberry kheer is a fiber rich dish and is a healthy alternative to the other kheer. It is enjoyed by kids and can be prepared using different fruits and nuts in combination with oats.