Soya dumplings
By Nmami Agarwal 13-May 2020 Reading Time: 2 Mins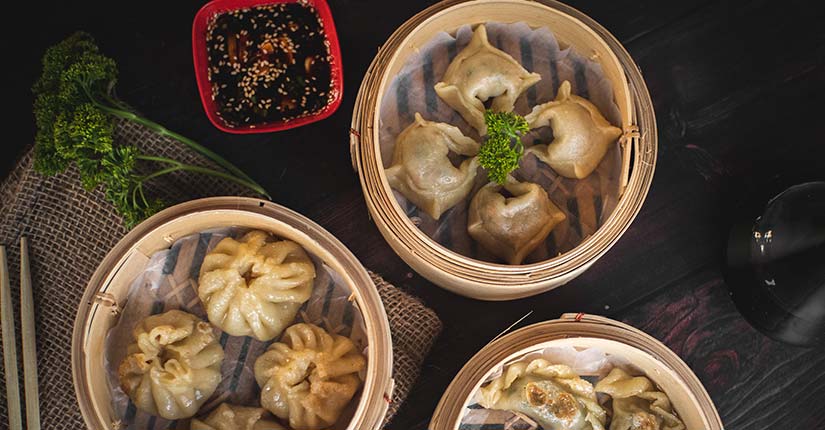 Soya dumplings are filled with goodness of soya along with vegetables which makes a perfect snack to munch upon along with evening Tea or Coffee.
Nutritional benefits
Soya is an excellent source of protein, fiber and decent source of carbohydrates and fat. Carrot are rich in iron, folic acid, vitamin A and vitamin C. It helps in building up of immunity because of its antioxidant properties.
Ingredients
10 grams of finely chopped carrot
10 grams of finely chopped onions
20 grams of soya keema (soaked) or finely chopped soya nuggets
1-2 green chillies
Pinch of nutmeg powder
20 grams of maida (wheat flour refined)
Salt and pepper as per taste
Pinch of baking powder
Per Serving:

Nutrition Info
Amount
Calories
147.9 kcal
Carbs
21.4 grams
Protein
12.6 grams
Fats
0.25 grams
Method
Take a bowl and mix finely chopped carrot, onions, soaked soya keema, chopped green chilies along with spices and mix well.
Then take maida or wheat flour refined and sieve it along with pinch of baking powder.
Then knead the dough and divide the dough into 3-4 parts.
Roll the dough, then add fillings and make it into the shape of dumplings.
Serve hot
Over to you
Try this yummy recipe of Soya dumplings and have it during evening time along with mint or tomato dip or along with freshly prepared soup.