Sabudana Tikki
By Nmami Agarwal 03-Jul 2022 Reading Time: 2 Mins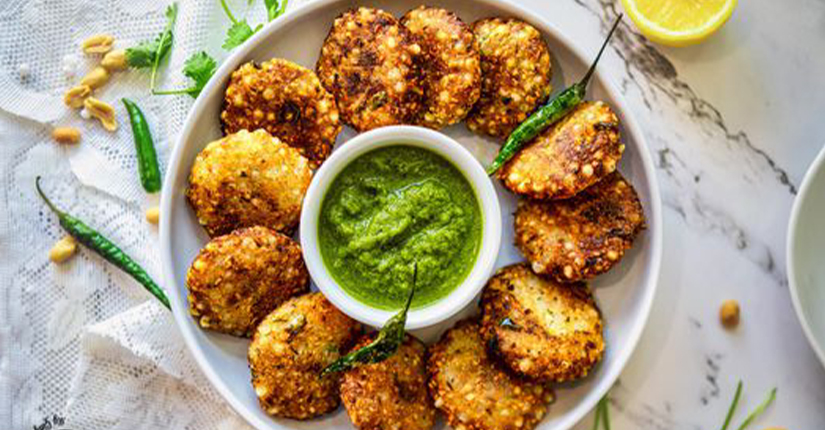 Fasting can make anyone crave something fried and yummy. If you feel the same, then try this Easy Sabudana Tikki Recipe for your fast this time.
Nutritional benefits
Sago balls are rich in resistant starch and provide energy. They are also rich in protein and fiber and hence are consumed especially during fasting. Potatoes, on the other hand keep you full for longer as they are a good source of fiber.
Calories Count
Calories
302.2 Kcal
Proteins
6.1 Grams
Carbohydrates
43.8 Grams
Fats
12.9 Grams
Ingredients
½ Cup Soaked Sago Balls
1 small boiled potato
Some coriander leaves
½ Tsp. Red Chilli Powder
1 Tsp. Ghee
1 Green Chilli, chopped
Sendha Namak as per taste
2 Tbsp. Crushed peanuts
Method
In a bowl, add boiled potatoes and mash them well. Add soaked and fluffy sago balls, red chili powder, coriander leaves, sendha namak, crushed peanuts, and sendha namak.
Mix them all and prepare like a dough. Make small tikkis out of it.
Heat a pan, and brush some ghee. Put tikkis and let it cook until crisp and brown. Then flip the side.
Serve them with coriander chutney or just yogurt.
Over To You –
During fast Sabudana Tikki are a delicious and tempting recipe to try that will give you immense energy.