Quinoa Bun
By Nmami Agarwal 14-Sep 2021 Reading Time: 2 Mins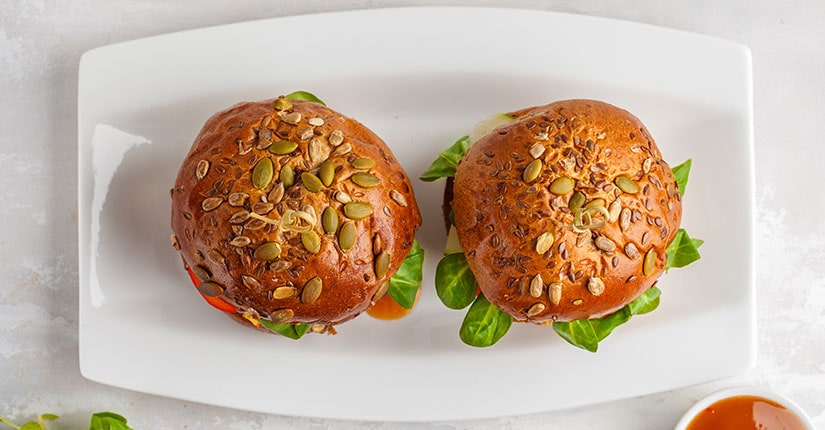 Quinoa bun is an amazing dessert enriched with the flavor and goodness of quinoa. This dish is a nutritious way to curb your sweet cravings.
Nutritional benefits –
Eggs provide us with high biological value protein which helps in building up muscles. They also contain essential omega -3 fatty acids. Quinoa is high fiber, high protein and gluten free grain which provides you with major health benefits. It also has anti-cancer, anti-inflammatory properties.
Ingredients –
10 grams quinoa flour
10 grams rice flour
1 egg
½ teaspoon ground cinnamon
Pinch of salt
½ teaspoon baking powder
½ teaspoon baking soda
1 teaspoon vanilla essence
5 grams Coconut sugar
5 grams of butter
Calorie count
Per Serving:

Nutrition Info
Amount
Calories
196.2 kcal
Carbs
26.1 grams
Protein
7.3 grams
Fats
8.8 grams
Method –
Preheat the oven to 250 degree Celsius
Take a bowl and mix butter, egg and sugar with each other and stir well.
In another bowl sieve all the dry ingredients which are quinoa flour, rice flour, baking powder, baking soda, cinnamon and pinch salt.
Now mix dry ingredients with wet ingredients.
Add a pinch of vanilla essence into it.
Mix well and transfer it to a greased baking tray.
Bake it for 20-30 minutes at 220 degree Celsius.
Your quinoa bun is ready!
Over to you –
This dish is for sure a center piece of your dining table. Share this healthy dessert with your family and friends.