Peach crumble
By Nmami Agarwal 08-Oct 2020 Reading Time: 1 Mins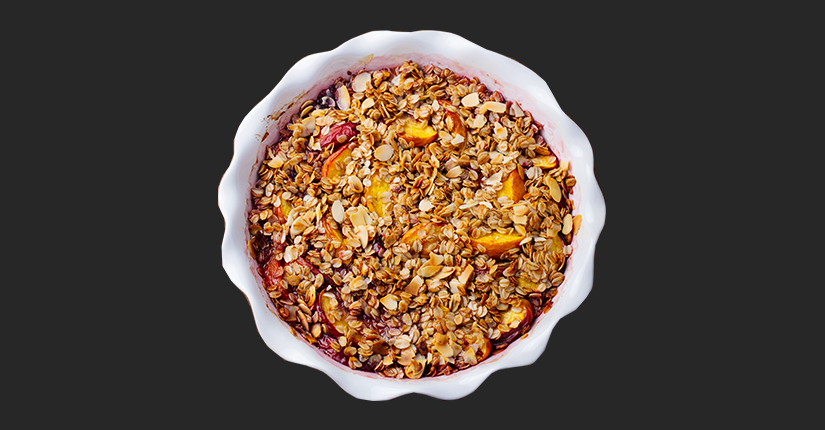 Peach crumble is an amazing and relishing fruity dessert which is enriched with the amazing flavor and health benefits of peaches.
Nutritional Benefits:
Peaches are highly rich in antioxidants, vitamin A, vitamin C and minerals like Potassium, manganese. Peaches are said to be a fruit which aids digestion, is good for your heart and is good for your skin. It also is said to reduce the symptoms of any allergies.
Ingredients:
30 grams peach
10 grams Maida , wheat flour refined
5 grams of butter
5 grams coconut sugar
1 piece cinnamon
Per Serving:

Nutrition Info
Amount
Calories
112.7 kcal
Carbs
14.7 grams
Protein
1.2 grams
Fats
5.1 grams
Method
Pre heat the oven at 180'c.
Take a bowl and combine plain flour, butter, cinnamon powder and sugar to make a bread crumb like texture.
Then add sliced peaches into the crumble mixture.
Bake for 15 minutes and Serve immediately.
Over to you
So enjoy this relishing and highly nutritious peach crumble and relish it during the season.