No-Bake Oat Bites
By Nmami Agarwal 03-Aug 2022 Reading Time: 1 Mins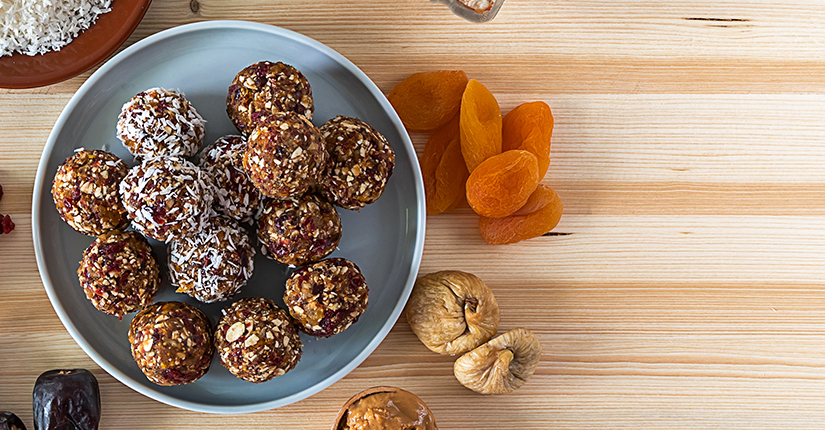 Got no time for baking yummy snacks? Then you can try making these No-Bake Oat Bites that are super easy and take very less time. Plus, they would curb your sweet cravings.
Nutritional Benefits:
Oats are a rich source of fiber called Beta-Glucan; which helps in lowering bad cholesterol. Also, they are rich in protein and help in reducing blood sugar. Almond butter is a source of healthy fats making the balls nutritious and tasty. Flaxseed is rich in fiber and omega-3 fatty acids.
Ingredients
½ cup oats
2 tbsp flaxseeds
½ tbsp almond butter
1 tbsp honey
1 tbsp dark choco chips
Calories
Calories Count
385 Kcal
Protein
9 Grams
Carbohydrates
51 Grams
Fats
11 Grams
Method:
Add oats, flaxseeds, almond butter, and honey to a blender and blend to a coarse mixture.
Take the mixture out and now add choco chips.
Roll the mixture into small balls, and freeze it. Serve chilled.
Over To You:
If you like you can add dried fruits or nuts to add more crunch and flavors. Otherwise, these round bites are delicious as it is!