Mango Baked Yogurt
By Nmami Agarwal 23-Sep 2021 Reading Time: 1 Mins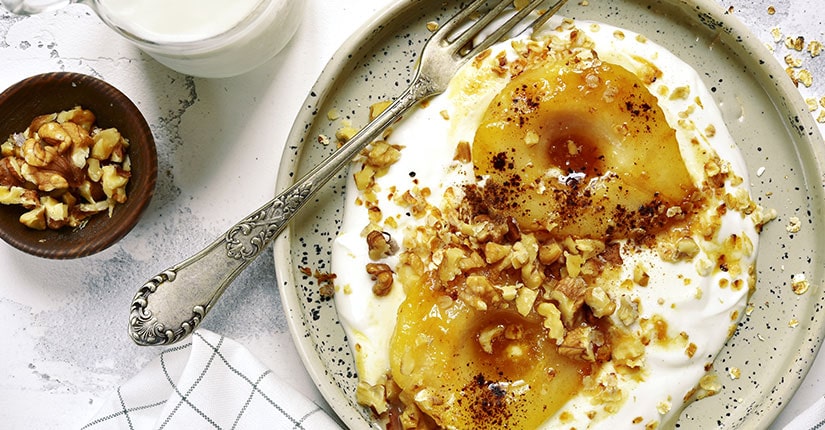 Mango baked yogurt is a thick and relishing pudding which is enriched with the amazing flavor and health benefits of mango. It is a perfect pudding to curb your sugar cravings.
Nutritional benefits –
Mangoes are highly rich in dietary fiber, Vitamin A, Vitamin C., Vitamin B6 It also contains minerals like folate, iron, calcium and zinc.
Ingredients –
30 grams mango
10 grams hung curd
5 grams sugar
1 teaspoon cinnamon powder
Calorie count
Per Serving:

Nutrition Info
Amount
Calories
163.5 kcal
Carbs
3.9 grams
Protein
2.5 grams
Fats
7 grams
Method –
Take peaches in a bowl and Whisk them along with hung curd.
Preheat the oven at 180 degree Celsius.
Assemble the mixture in a microwave safe bowl and bake it at 180 degree Celsius for 15-20 minutes.
Transfer to a jar, add finely chopped nuts and refrigerate for 2 hours.
Serve chilled
Over to you –
So enjoy this relishing and highly nutritious mango baked yogurt during this festive time.