Jowar Pita Pocket
By Nmami Agarwal 10-Jun 2021 Reading Time: 3 Mins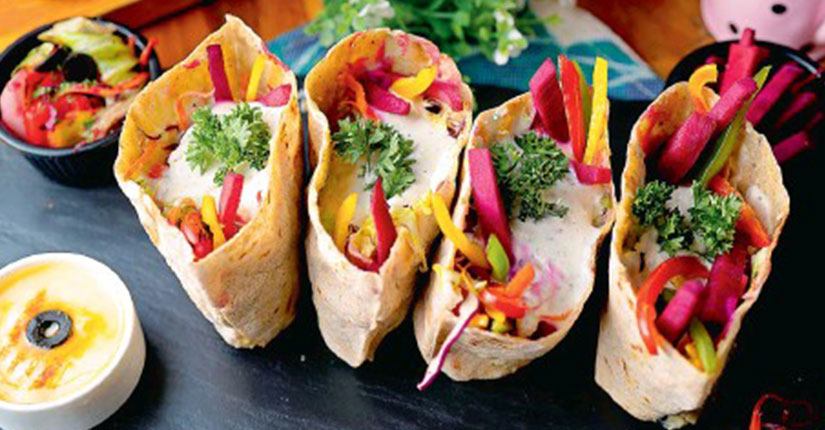 Jowar pita pocket is a versatile flat bread that can be enjoyed with any of your favorite dip. It is surely a must try if you are looking for a super delicious yet nutritious treat for yourself.
Nutritional benefits
Jowar is an ingredient which is highly rich in its fiber and antioxidant content. Thus it aids proper digestion in your body and also it is gluten free thus is said to be good for patients with gluten intolerance.
Ingredients:
20 grams Jowar flour
1/2 teaspoon yeast
1 teaspoon olive oil
Salt and pepper as per taste
Calorie count
Per Serving:

Nutrition Info
Amount
Calories
163.2 kcal
Carbs
16.3 grams
Protein
3.5 grams
Fats
9.1 grams
Method:
Take a large bowl, stir in the yeast and Jowar flour. Let it sit for 10 minutes until the mixture is bubbly. Mix well to combine and then add salt and half the oil.
Now, mix by hand and hook method for 5 minutes, then turn out onto a lightly floured work surface and knead until smooth and elastic. Clean out the bowl, wipe dry, and lightly oil.
Now place the dough in the bowl, cover and let it rise for 1-1/2 to 2 hours in a warm place, until it is doubled in size and volume.
Then, gently punch the dough down, and turn out onto a lightly floured surface. With a sharp knife, cut the bread into pieces.
Roll each piece into a ball, dust the top with flour and let rest on a floured surface.
Now, preheat the oven to 450º F and dust two large baking sheets with flour. Work with one piece of dough at a time, keeping the rest of the dough covered.
With the lightly floured palm of your hand, flatten the dough and roll out to a circle. Start baking in 2 batches, place on baking sheets. Brush edges with olive oil and dust with black pepper.
Bake for 8-10 minutes or until golden brown and crisp.
Over to you-
So Enjoy this healthy and tasty Jowar pita pocket as your snacking option along with your favorite dip.