Healthy Zucchini Bread
By Nmami Agarwal 02-May 2021 Reading Time: 2 Mins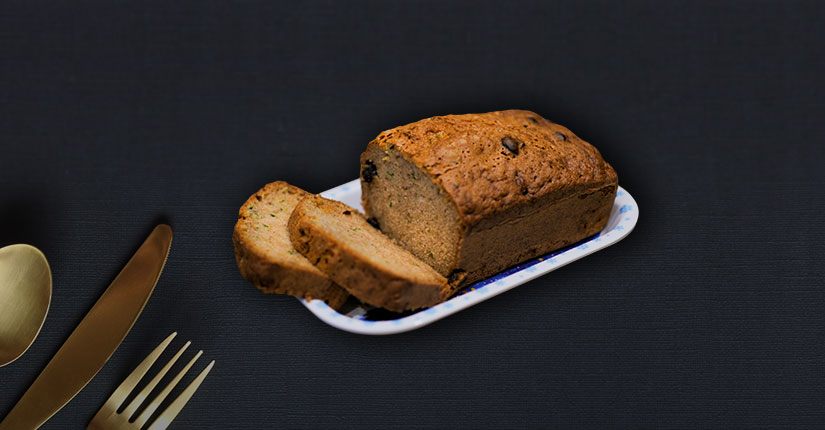 Healthy Zucchini Bread is a delicious bread stuffed packed with the goodness of zucchini and cinnamon. It is a perfect snack to munch on at the evenings with any desired dip.
Nutritional Benefits:
Oats are a great source of fiber, carbohydrates and other vitamins and. They are highly rich in antioxidants especially ferulic acid which has major health benefits. Zucchini is a low-calorie vegetable which is full of antioxidants and is high in potassium.
Ingredients:
20 grams oats flour
50 grams zucchini
½ teaspoon ground cinnamon
½ teaspoon baking soda
½ teaspoon baking powder
1 whole egg
5 grams walnuts
1 teaspoon olive oil
1 teaspoon coconut sugar
1 teaspoon vanilla extract
Salt as per taste
Calorie count
Per Serving:

Nutrition Info
Amount
Calories
158.7 kcal
Carbs
10.7 grams
Protein
7.7 grams
Fats
9.8 grams
Method:
1. Firstly, preheat the oven to 165 degree Celsius and grease the pans.
2. Secondly, sift oats flour, salt, baking powder, soda and cinnamon together in a bowl.
3. Now beat the egg, oil, vanilla extract and sugar in a bowl then add sifted ingredients to this mixture, beat well.
4. Stir in zucchini and nuts and pour the batter into greased pans.
5. Bake for 40 – 60 minutes and let it cool for a few minutes
6. Lastly, remove the bread from the pan and serve.
Over to you:
Healthy Zucchini Bread is a simple and delicious recipe that can be prepared easily to give yourself a treat in a much healthier way. It's a must try.