Grilled Potato Salad
By Nmami Agarwal 15-Nov 2020 Reading Time: 1 Mins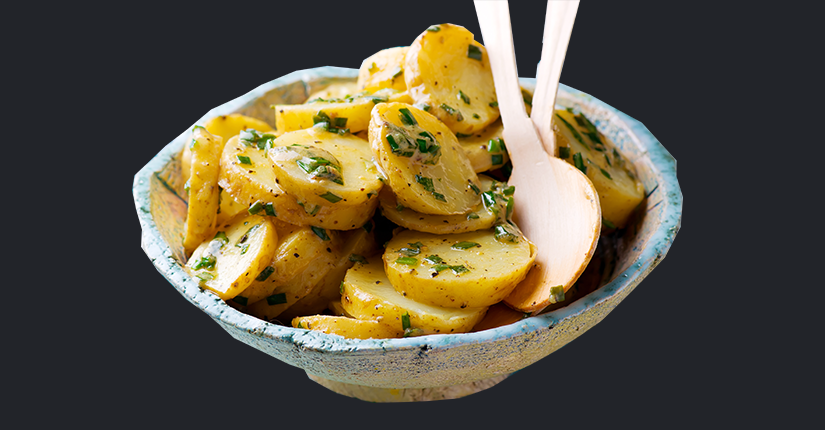 Grilled potato salad is a salad which will keep you fuller for longer period of time. This salad is enriched with the goodness with potatoes and blueberries.
Nutritional Benefits
Potato is rich is potassium, vitamin C and Vitamin B6. Potato is a starchy vegetable which keeps you fuller for a longer period of time thereby curbs satiety. Blueberries are rich in antioxidant, vitamin C and Vitamin A.
Ingredients
20 grams Potato
20 grams onion
10 grams blueberries
5 grams olive oil
1 tsp Lime juice
1 tsp dried oregano
1 spring fresh coriander leaves
Salt and pepper as per taste
Per Serving:

Nutrition Info
Amount
Calories
74.3 kcal
Carbs
6.2 grams
Protein
0.67 grams
Fats
5.1 grams
Method
Firstly boil the potatoes and let them cool for some time.
Meanwhile prepare the dressing with onions, lime juice salt and pepper and coriander leaves in a blender. Blend into a smooth paste.
Grill the potatoes seasoned with oil, salt and pepper on a griller.
Also grill the blueberries for 2 minutes, until they turn darker blue color.
Assemble the salad with potatoes, blueberries along with the dressing.
Over to you
So Try this grilled potato salad along with your meals or a bowl of freshly made soup served hot.