Corn Methi Malai
By Nmami Agarwal 28-Jun 2020 Reading Time: 2 Mins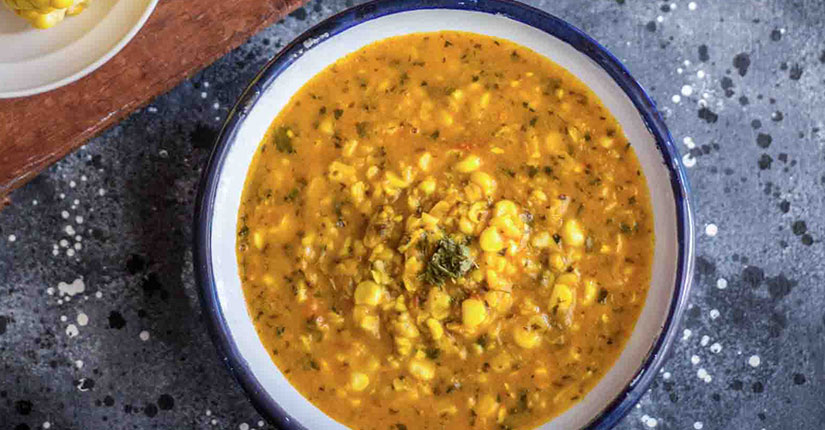 Corn methi malai is a dish filled with goodness of corn and methi (fenugreek) which is a perfect combination to add on to your main meals. It is made with tomato-based gravy with added spices to cook to perfection.
Nutritional benefits
Fenugreek leaves are really effective in reducing blood sugar levels, it can effectively lower blood cholesterol levels and helps with controlling the appetite. Corn is a great source of Vitamin B12 and folic acid.
Per Serving:

Nutrition Info
Amount
Calories
108.2 kcal
Carbs
7.6 grams
Protein
3.2 grams
Fats
5.9 grams
Ingredients
40 grams Fenugreek leaves
20 grams chopped onion
20 grams chopped tomato
30 grams boiled corns
½ teaspoon cumin seeds
2-3 garlic cloves
¼ teaspoon coriander powder
20 ml milk
1inch cinnamon stick
¼ teaspoon ginger powder
¼ teaspoon red chili powder
Salt and pepper as per taste
1 teaspoon olive oil
Method
Firstly, wash the fenugreek leaves and chop them finely.
Heat oil in a pan. Add cumin seeds, garlic cloves, cinnamon sticks followed by onion.
Now add tomatoes and all the leftover spices like chili powder, ginger powder, salt, and coriander powder. Add milk in this mixture and simmer for a few minutes.
Now add boiled corn and chopped fenugreek seeds to this mixture. Cover and let it cook for a few minutes.
Serve hot.
Over to you
Corn methi malai is a delicious, healthy and filling recipe to satisfy your taste buds. It's for sure a must try.