Shilpa Shetty Is Seen Spreading Positivity In Her Latest Post
By Nmami Agarwal 16-Apr 2022 Reading Time: 4 Mins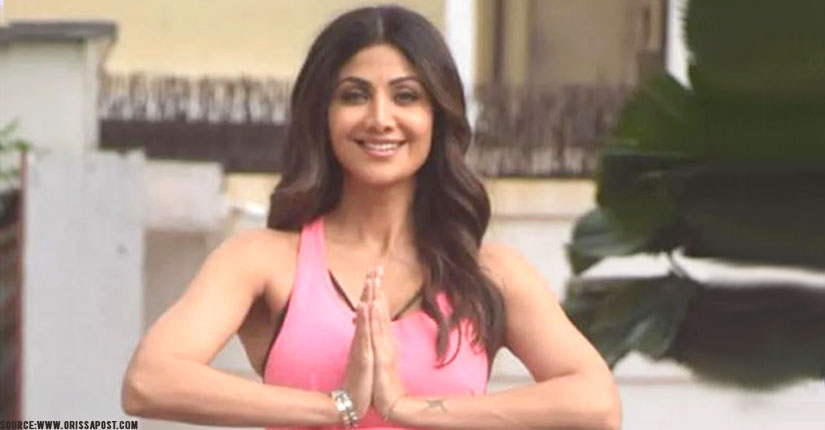 With a good lifestyle it is important to take care of our mental health too, because our mental health impacts our physical health to a great extent. We all tend to divert from our positivity and end up stressing ourselves out in the midst of our busy lifestyle. Falling for things to help us stay positive, we look for inspiration all around us that can actually make us feel better and more positive.
Shilpa Shetty is one such inspiration we all can look up to. She talks a lot about fitness, daily routine, a healthy lifestyle, gratitude, positivity, and much more. She is a celebrity who believes her body to be a temple and practises good lifestyle habits for overall health, be it physical, emotional, spiritual or mental. Including meditation, yoga, strength training, good eating habits, really help the actress to stay fit and healthy. She is also seen practising gratitude to stay positive and grounded, she writes and says a lot about what she is grateful for in her life. She recently posted a video talking about positivity in the caption. And it is all we need on a bad day!
This is what Shilpa Shetty has to say about positivity in her latest post:
The positive vibrations that we give out is what helps us build meaningful and fruitful relationships with others and with our dreams. It helps us channelise our energies constructively towards whatever it is that we want to achieve or aspire to be. Attempt to be positive in your approach through the highs and lows of life. Avoid using negative words for yourself or for others around you. Keep your anger in check especially when you have the power to express it in the most ruthless way possible. Use your thoughts and words to manifest and receive the best of what life has to offer.
Some Ways By Which We Can Stay Positive Are:
Writing a gratitude journal
Meditating, and doing yoga
Working out
Talking to our friends and sharing our griefs
Eliminating negative thoughts
Focusing on good things
Engaging in recreational activities
Surrounding ourselves with positive and motivating people
Practising more humour
Being positive should start with a choice and must become a lifestyle for our well-being. Negativity often degrades the sense of being and puts us down in our life. Whereas positivity all gives us a new approach towards the problems we face and a direction to our goals.
Over To You:
Build positivity in our attitude and spread it as much as you can for a better you and better surroundings.