How to make the most of your home quarantine and isolation
By Nmami Life Editorial 18-Mar 2020 Reading Time: 5 Mins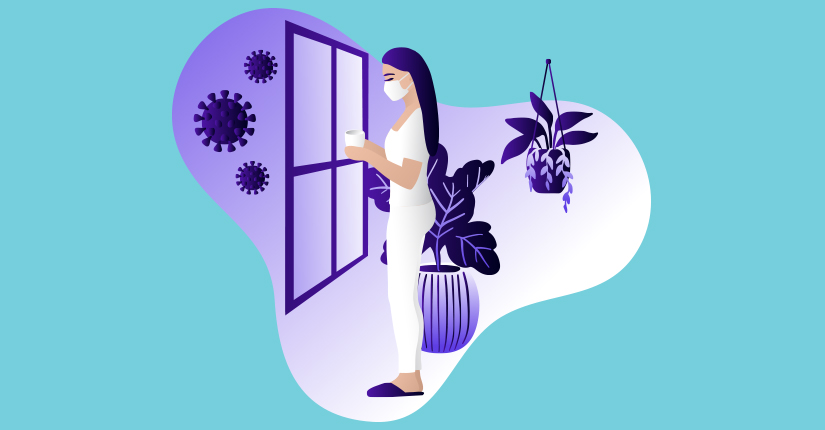 Just 3 months into 2020 and we have already been hit by a pandemic. While most of us thought that this will be our year to rise and shine, we are advised to stay in our homes and completely isolate ourselves. Any physical contact with the outside world is proving to be a threat to our life. The emergence of Coronavirus has forced us to live in isolation and the matter is getting serious by the minute. People are becoming extra careful and taking all the measures to safeguard themselves from this spreading virus. The cases of Coronavirus are escalating every day and scientists are still unable to find a cure to it. We are urged to wash our hands, cover and avoid touching our faces and keep away from crowded places.
In the middle of such a crisis, we must stay inside our houses. WHO has declared coronavirus as a pandemic and it is growing rapidly. Schools, shopping complexes, theatres, offices, and colleges have decided to remain shut till the spread of this virus subsides. Our lives are now confined to our homes and we are finding it difficult to survive in this imposed isolation. So, what do we do? How long can we go on like this? 
In our fast pacing lives, this isolation has brought a standstill. Even though this isolation is for our benefit, we do get clueless and lethargic because we have no idea how to spend our entire day. Then how do you keep yourself entertained in a self-quarantine? Here are some suggestions on how you can maximize your home quarantine and do something other than just dozing off.
Cook your favorite meals: With the spread of this disease, it is suggested not to eat outside and stick to home-cooked meals. Now, bake that delicious blueberry cake that you have been craving for and lookout for new and authentic recipes on YouTube.
Netflix and Prime all the way: It's time that you finally start watching all those movies and series that have been lying in your watchlist for ages. But, also do not indulge in binge watching. Keep time aside to work, exercise and eat healthy. 
Rundown your bookshelf:

Pick out the novels that you always planned on reading but never got the chance to. It's better than binge-watching your favorite shows

Learn a new language:

 Pursuing a language boosts your listening skills, concentration and is an added skill. Try learning a language on Duolingo or YouTube.

Watch documentaries:

 You aren't ever filled with enough knowledge. Take out time and watch documentaries on world war and sting operations.

Start a blog or write a poem:

 From politics to Bollywood to poems or even food recipes, write about whatever comes to your mind.

Pick up an instrument: Learning how to play an instrument is therapeutic and it even enhances your memory. It also trains your brain and results in better coordination.
No-Equipment Exercises:

The simplest way to work out at home is to use your own body. There are a variety of effective bodyweight exercises that can help you build strength, endurance and burn calories.
Footnote
None of us ever imagined how difficult it would be to survive amidst a severe pandemic. But now that we are slammed by it, we need to take the required precautions. Prevention is better than cure and therefore it is important to keep ourselves safe and away from this prevailing virus.