Dietary Do's and Don'ts to Prevent & Manage COVID-19
By Nmami Life Editorial 07-Sep 2020 Reading Time: 7 Mins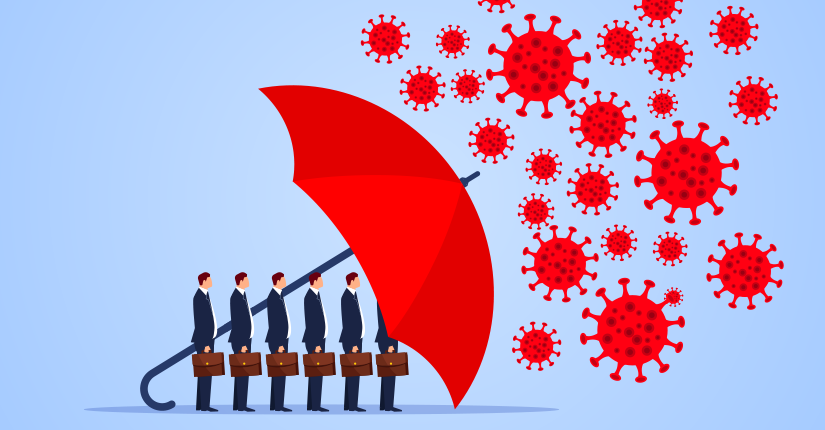 Healthy eating during coronavirus (COVID-19) has been essential. Eating well can help you stay healthy and avoid illness and also we cannot deny that it can affect the severity of the symptoms and illness as well. Focus on choosing and enjoying a wide variety of foods from the 5 food groups every day. Healthy eating can boost your quality of life and reduce the risk of infections and diet-related chronic diseases.
There are many ways to choose foods that promote health and wellbeing.
Being physically active and choosing amounts of nutritious food and drinks to meet your energy needs.
Enjoying a wide variety of nutritious foods.
Drinking plenty of water.
Caring for your food — preparing and storing it safely.
Recommendations for healthy eating that are realistic and practical are useful.
Dietary Do's:
Plenty of vegetables, including different types and colours, and legumes/beans.
Fruit
Grain (cereal) foods, mostly wholegrain and/or high cereal fibre varieties, such as breads, cereals, rice, pasta, noodles, polenta, couscous, oats, quinoa and barley.
Lean meats and poultry, fish, eggs, tofu, nuts and seeds, and legumes/beans.
Milk and yogurt are a must.
Keep sipping hot water and kadha.
Dietary Don'ts:
Ordering food from outside.
Consuming stale food.
Eating too much processed or packaged food.
Too heavy, fried or oily food consumption.
Too much intake of alcohol.
Overdoing intake of foods containing saturated fat, added salt and added sugars such as biscuits, cakes, pastries, pies, processed meats, commercial burgers, pizza, fried foods, potato chips, crisps and other sugary or savoury snacks.
Food safety
COVID-19 is a respiratory disease spreading from person to person. It is not a foodborne disease. There's no evidence to suggest people will get infected by swallowing the virus in, or on, food or drink. However, it is always a good idea to practise safe handling and preparation of food, whether making at home or outside.
When preparing and storing your food:
Maintain good hygiene practices.
Dip in warm water and wash fresh fruit and vegetables under running water before eating.
Avoid preparing food for other people if you have symptoms of respiratory illness.
During COVID-19, it is important to be aware of false and misleading advertising and claims about particular food products preventing or curing COVID-19. If you are suspicious of claims being made about a food product, including those advertised as preventing or curing COVID-19, you can contact the relevant food enforcement agency in your state or territory.
Grocery shopping
Unless you are required to isolate, you can still go out to shop for food. Just make sure you're following physical distancing requirements.
Avoid over hoarding of food or essential items.
Step outside to buy groceries only if essential. Buy for at least a week or two.
Plan your visit and use a list so your visit is short and you don't need to go out again to purchase forgotten items.
Choosing a time when fewer people are likely to be there.
Wiping down your shopping trolley or basket with hand sanitiser or disinfectant — many supermarkets are providing these items for customers to use before entering the store.
Use cards or digital payment options instead of cash.
Washing your hands or using hand sanitiser after leaving the store.
Buy food items that have high nutritional value. Frozen and tinned fruit and vegetables are picked while at their best and can be a good source of essential vitamins and minerals. Look for tinned fruit in natural juice, rather than syrup.
Shopping online and having your order delivered, contact free, is a handy way to stock up your fridge and pantry without leaving the house. Check with your supermarket to see if this service is available in your area.
For Meal planning, this is a good time to involve everyone in your household in their nutrition.
Get your kids involved with planning meals, making shopping lists, preparing meals, cleaning up.
Over to you
It can be hard to stay motivated to eat well in difficult times but keep trying. Dig out some favourite recipes or be more adventurous and try different cuisines. To stay up to date on COVID-19, browse COVID-19 news and media but don't get worried or distracted. Caring for your mental health is vital and making sure you get enough physical activity during COVID-19 restrictions and stay informed.