Rebel Wilson Inspires Us with Her Incredible Lockdown Transformation
By Nmami Life Editorial 06-Jul 2020 Reading Time: 5 Mins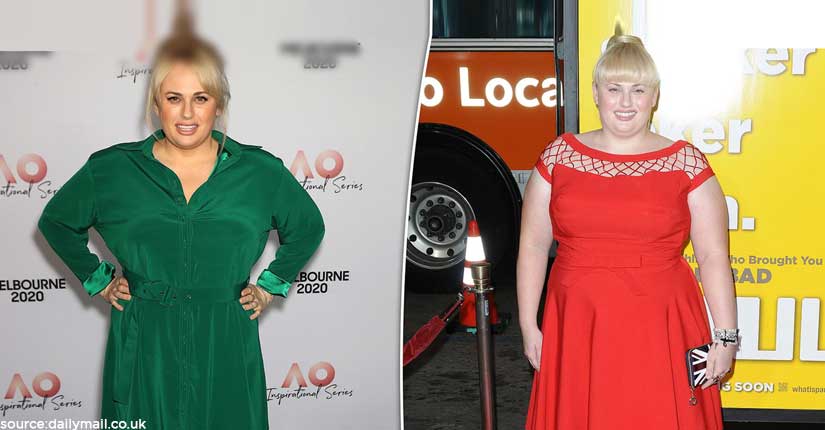 The Pitch Perfect actor Rebel Wilson has been looking remarkably slimmer over last few months, with each new Instagram post being met with endless compliments from besotted admirers.
Along with the praise, Rebel's fans have begged the star to spill her effective weight loss secrets and while many appear to believe that she shed the pounds suddenly, it's actually been quite a long journey for Rebel.
She looks entirely different and her weight loss journey is an inspiration. Not only did she follow an intensive fitness regime with the help of her trainer, Jono Castano Acera, but she also adopted a special eating help which helped her ditch the excess fat.
It seems that as she rang in the New Year of 2020, the actress declared on Instagram that this year was "The Year of Health" for her. According to sources, Rebel's weight loss secret is through a little known method called "Mayr Method".
This method is based on a simple mantra of eating mindfully and getting rid of "toxic" food choices which do not benefit your health. Many celebrities follow an extensive Mayr retreat in an upscale resort as well which follows a strict regime. The diet is not fancy or a fad one but follows simple food rules and choices which help burn belly fat and achieve a fitter figure. A strong emphasis is put on improving gut health, which is the root to strengthening digestion and keeping ailments away.
While the 40-year-old made extensive healthy changes to her lifestyle on the overall, major changes which she did involve is her diet plan. In an interview, she revealed that she had a major problem of stress eating which was the first thing she tackled while on a diet.
Rebel also included a lot of fibre, avoided processed food and made sure to meet her calorie requirements for the day. The diet plan helps like a detox plan of sorts but doesn't go to extreme lengths. The followers of the diet plan are asked to give up on habits like bad junk food, unhealthy snacking, bringing lifestyle changes, reduce gluten intake, cut down on dairy.
Another interesting detail about this diet is that it asks people to focus on chewing every morsel of the food 40-60 times, providing better digestion.
The diet plan encourages practicing mindful eating and avoiding using the phone, watching the TV or any other distracting medium when eating. This is a scientific strategy, which makes a person more conscious of what they eat and ultimately, eat less.
It also involves a person to go on a complete caffeine and sugar detox. While there are some studies which may suggest that coffee and tea might benefit weight loss, Mayr Method strictly prohibits consumption of additives like sugar and caffeine.
This healthy diet focuses on the intake of a rich alkaline diet which helps balance the pH levels in the body, boost metabolism and eliminate toxins. Some of the foods recommended to eat with this diet include fruits, vegetables, legumes, nuts and seeds, less of processed food. Highly alkaline non-vegetarian foods like fish are also good. The diet also encourages the intake of protein. One of the things Rebel did is to include more natural protein in her diet without the added intake of supplements.
Over to you
Rebel Wilson has been working hard on her body transformation and already dropping an estimated 18 kilos. She sizzled as she showed off her figure in a low-cut red dress. The Sydney-born beauty looked glamorous in the frock, which drew attention to her transformation.