Sunshine smoothie
By Nmami Agarwal 15-Feb 2021 Reading Time: 1 Mins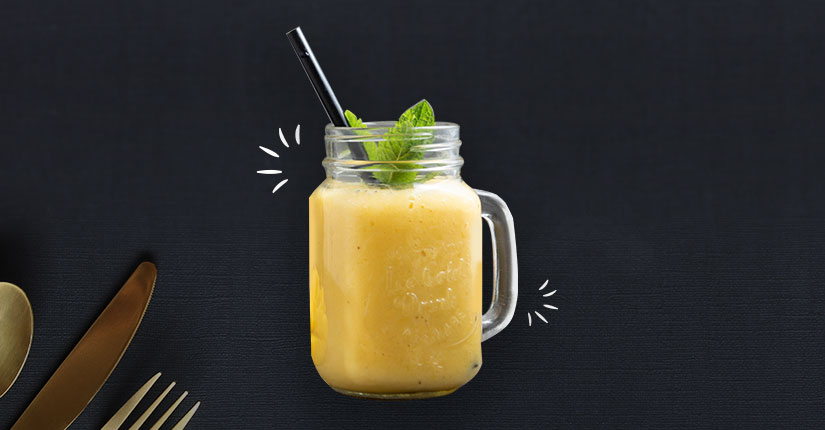 The colorful smoothie does bring the sunshine on the table with its beautiful bright and vibrant color. It is very delicious and nutritious and makes a perfect drink to sip on!
Nutritional benefits:
Mangoes help in boosting immunity and are good for digestion as it contains fiber. Mangoes help in lowering cholesterol and are good for the skin. Bananas are good in potassium and help in blood pressure levels. The combination of coconut, gut healthy yogurt and fruits provide various health benefits.
Ingredients:
20 grams mango
20 grams pineapple
20 grams banana
10ml orange juice
15 grams Greek yogurt
5 grams coconut extract
Per Serving:

Nutrition Info
Amount
Calories
73 kcal
Carbs
13.4 grams
Protein
1.4 grams
Fats
2.0 grams
Method:
Wash the fruits and chop them into dice.
Take a blender and add in all the ingredients and blend well.
Garnish with grated coconut over top and serve.
Over to you:
Bored of the same drinks then do try this colourful and filing fruity sunshine smoothie and relish those taste buds with the goodness!