Sprouts Dosa
By Nmami Agarwal 19-Jun 2022 Reading Time: 1 Mins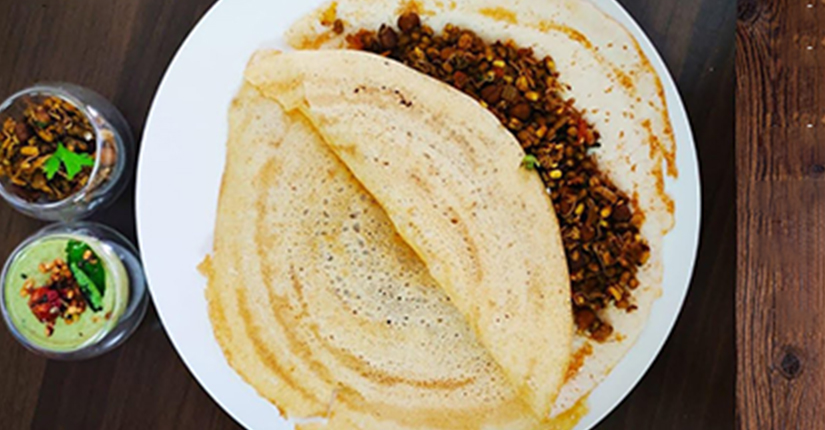 Sprouts are a good quality protein and highly nutritious. Here is a Sprouts Dosa recipe for you to try.
Nutritional Benefits
Sprouted moong is highly nutritious, and rich in protein, fiber, antioxidants, potassium, and magnesium. They are beneficial for overall health, heart, bones, and sugar levels.
Calories Count
Calories
95.9 Kcal
Proteins
4.35 Grams
Carbohydrates
18.85 Grams
Fats
0.3 Grams
Ingredients
3 Tbsp. Sprouts
1 Tbsp. Rice Flour
1/2 Tbsp. Suji
1 Green Chilli
Salt as per taste
Method
In a Food Processor, add sprouts and 1-2 Tbsp. of water and blend it to smooth paste.
Transfer sprout batter into a bowl and add salt, green chili, suji, and rice flour to it. Mix them all well. Keep the batter aside for 15 minutes.
Heat a pan, drop a ladle full of batter, and spread over the pan. Let it cook until crisp and brown.
Over To You
High Protein Dosa is a must-try.