Spring Onion Omelette Curry
By Nmami Agarwal 28-Feb 2021 Reading Time: 2 Mins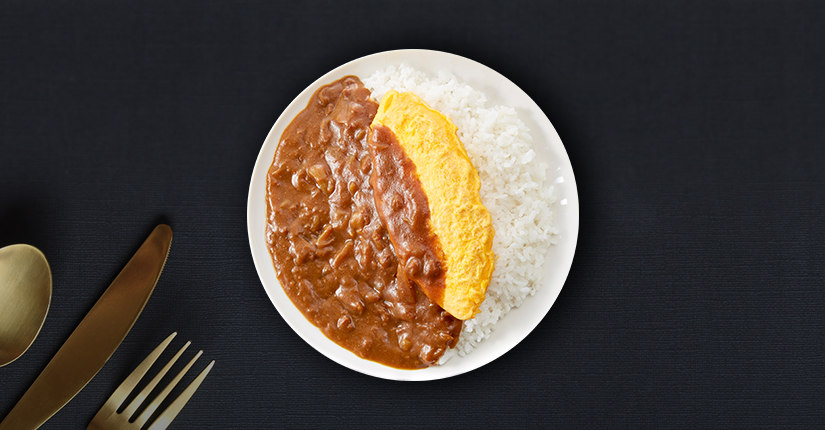 Omelette curry is an amazing twist recipe of your very own omelette cooked along with onion tomato gravy filled with the goodness of eggs and vegetables.
Nutritional Benefits:
Eggs provide us with high biological value protein which helps in building up muscles. They also contain essential omega -3 fatty acids. Tomatoes are rich in fiber, potassium, vitamin C and Antioxidant levels. Tomatoes are rich in choline which is said to have a positive effect on heart diseases. Tomatoes also contain a considerable amount of folate and vitamin k.
Ingredients:
2 Eggs whites
20 grams Onion
20 grams tomato
1 teaspoon coriander leaves
1 teaspoon turmeric
1 teaspoon Coriander powder
Pinch of amchur powder
1 teaspoon Spring onion for sprinkle
Salt and pepper as per taste
5 grams oil
Per Serving:

Nutrition Info
Amount
Calories
154.2 kcal
Carbs
8.9 grams
Protein
9.3 grams
Fats
10.2 grams
Method
For Omelette
Take a bowl and beat 2 egg whites, along with salt and pepper as per taste.
Then heat oil in a pan and pour egg mixture to make an omelette.
Once cooked, cut it into small squares and keep aside.
For Curry
Take a sauce pan and heat some oil.
Add chopped onion and wait for them to turn translucent and add tomato.
Then add all the spices along with finely chopped coriander and cook for a few more minutes on medium flame.
Once done, add omelette squares into it , sprinkle spring onion and serve hot.
Over to you
This omelette curry is an amazing recipe to try your hands upon and bless your body with the goodness of various nutrients along with flavor.