Healthy Practices to Follow to Maintain Sexual Hygiene
By Nmami Life Editorial 01-Feb 2020 Reading Time: 4 Mins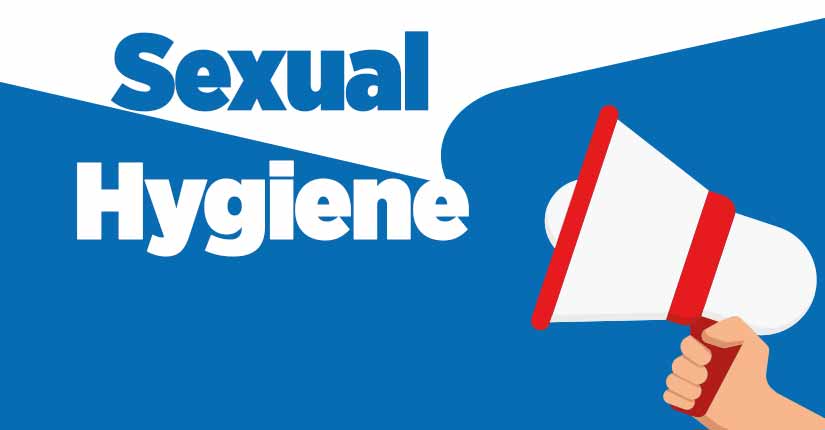 Hygiene is the minute difference that can change the game between kissing and cuddling during intercourse. Sexual hygiene refers to health-focused behaviors that people should do before, after and during intercourse. Ideally, we should all engage in the best sexual health practices possible.
Poor hygiene can lead to cases of infection in both males and females which in turn can lead to serious diseases. So, get innovative and sassy under the sheets, but also make sure to follow these sexual hygiene habits to have safe intercourse.
Some of the possible ideas of sexual hygiene could be as follows:
Wash hands:

It is another critical thing to keep in mind when it comes to any form of sexual activity. Before getting carried away in the moment, ensure your partner cleans their hands, too and tries to have trimmed clean nails.

Clean sex toys before usage: Whether you're using a sex toy by yourself or with a partner, it's vital to clean them after every use. Fluid can build on toys, so it's a good idea to wash them regularly. Keep in mind to check the material of the sex toys before using water or soap.
Get regular check-ups: Get regularly tested for STIs is not only important for your health, but also for the health of your partner as well. The stigma around STIs can often prevent people from being tested, but catching and treating STIs helps stop them from spreading and becoming more serious.
Say no to intercourse during menstruation: Not only can it be infectious but can also lead to embarrassment due to bad odor. Avoid oral sex during menses.
Be careful when engaging in oral sex:

Avoid oral sex if your partner has sores around the mouth or near the genitals, it can pass on to you.
How should the genital areas be cleaned?
For females, it is crucial to note the direction of washing your genitals. It is recommended to wash from your vagina to your anus to prevent the transfer of germs from the anus to the vagina and also avoid any spreading of fungal infections.
For uncircumcised men, pull back the foreskin and wash the glans with plain water. Also wash the inner skin of the foreskin, which is more susceptible to infections, dead cells, and body fluids.
Over to you
Cuddling is fun, make sure to keep it healthy too.  Involving multiple partners sexually can be unhealthy as it brings a risk of various Sexually Transmitted Infections (STIs).
Getting tested often, communicating with sexual partners and making informed decisions about your relationships and what your partner is comfortable with should be a part of the routine. Also, ask your healthcare provider any queries, if you have or notice any change or in order just to develop a good understanding of sexual health.