Stress Eating – Why it Happens and How to Stop it?
By Nmami Agarwal 08-Apr 2021 Reading Time: 5 Mins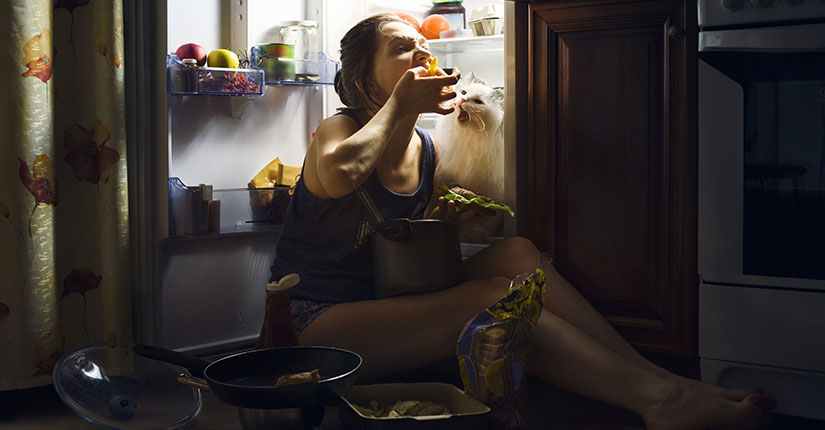 Stress eating is consuming foods when you're not hungry but in response to your feelings. The causes of stress eating can be both physical and psychological. Stress eating occurs occasionally for some, while for others, it's regular.
Food can be often felt like a tangible source of solace when you're stressed. Foods can cause happiness, make you feel safe, and even elicit nostalgic memories but over time, the temptation to reach for a bag of chips and devour the whole bag can signal a more serious problem.
Emotional eating can ease your stress in for short term, but has no long-term benefits. Additionally, facing your emotions head-on starts with being mindful about your stressors, and about your relationship with food.
Here are a few tips to help.
How to Stop Stress Eating?
Over to you:
Stress eating has become common now-a-day. Taking active steps today to tackle emotional eating and finding new healthy habits will help manage stress. It is likely to feel better and more upbeat throughout the day as a result.