Lemony Herbed Potato
By Nmami Agarwal 31-Mar 2021 Reading Time: 1 Mins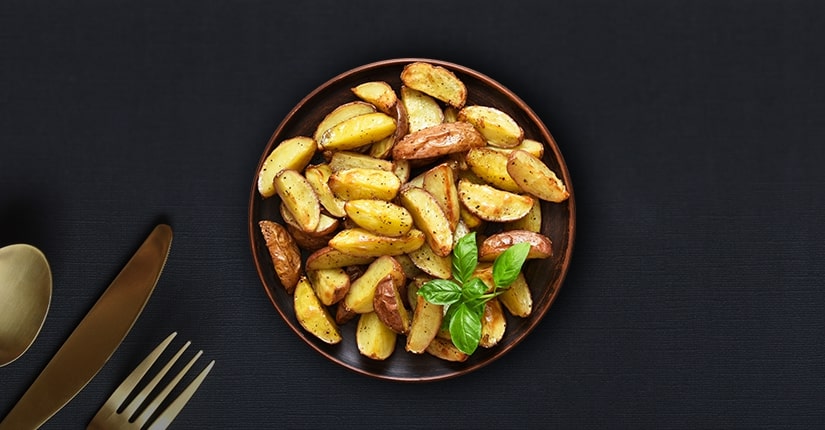 Easy lemony basil potatoes are a perfect for meal prep and easy snacking on the go.
Nutritional Benefits:
Potatoes are a rich source of phosphorous, calcium and zinc as well as B and C vitamins. Basil an excellent source of vitamin K, manganese, iron, vitamin A, and vitamin C. Also, it is a good source of calcium, magnesium, and omega-3 fatty acids.
Ingredients:
30 grams potatoes
½ teaspoon lemon zest
1 teaspoon lemon juice
1/4th cup chopped basil leaves
1 teaspoon olive oil
Salt and pepper to taste
Per Serving:

Nutrition Info
Amount
Calories
76 kcal
Carbs
5.9 grams
Protein
0.5 grams
Fats
5.7 grams
Method:
Turn on the oven and while it's preheating, cut the potatoes into ½-inch cubes. Toss with olive oil in a bowl.
Spread the potato cubes out on a baking sheet and roast.
Stir together olive oil, basil, lemon zest and lemon juice.
Toss the basil lemon oil with the potatoes and season to taste with salt and pepper. Serve immediately.
Over to you:
Just ready in 30 minutes, these lemon basil potatoes make a great side dish that's full of flavour and freshness.