Gundruk Ko Jhol (Soup)
By Nmami Agarwal 14-Jan 2020 Reading Time: 1 Mins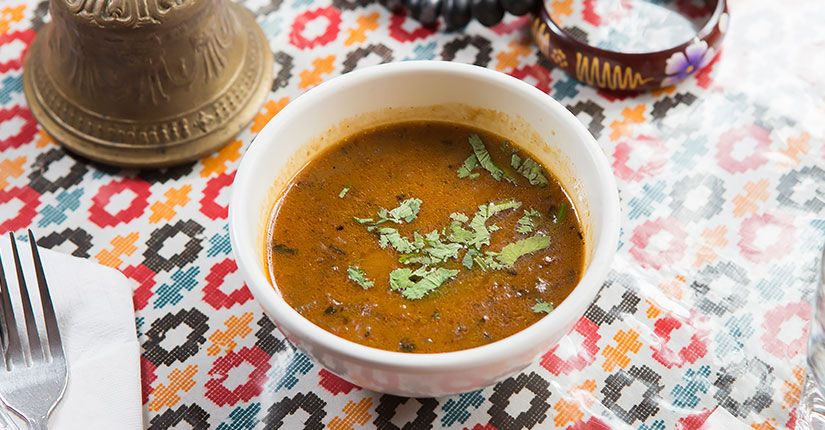 Gundruk is particularly popular among Nepali community. It is a side dish that is served with the main meal and is also used as an appetiser and can be made into a soup.
NUTRITIONAL BENEFITS: Gundruk is an ingredient that aids in digestion and stimulates bowel movements. It holds its own benefits because of its unique taste. Garlic is highly nutritious as it contains potent medicinal properties. It is perhaps an excellent source of Manganese and vitamin B6.
INGREDIENTS:
30 grams Gundruk
20 grams onion
20 grams tomato
Garlic: green or dry
Salt to taste
Turmeric: a pinch
Green chilli: 1-2
Oil – 1 teaspoon
Per Serving:
Nutrition Info
Amount
Calories
60 kcal
Carbs
4.2 grams
Protein
1.1 grams
Fats
4.6 grams
METHOD:
Soak Gundruk in water for 10 mins.
Heat oil and fry chopped onions, tomatoes and green chilly
Drain up soaked gundruk and fry
Add water, salt, and turmeric and cook for 5-7 minutes.
Add green or dry garlic
Boil for 10 mins more and serve hot with cooked rice.
Over to you
This delicious recipe of soup provides minerals and vitamins when we have less fresh vegetables during winter and dry season. Share with your family and friends to enjoy this authentic dish.